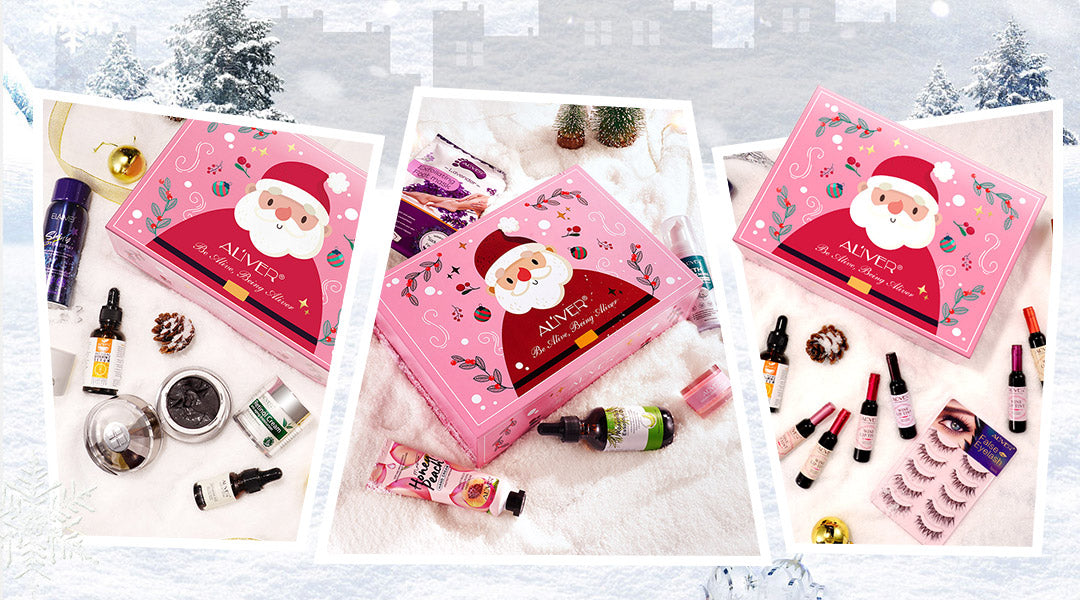 The Christmas Boxes You Need Under the Tree this Year
Gift boxes always to be the most sweet part during Christmas time. They're not  a gift easy to buy in the market, for those who are given presents, they carry love to families who receive a box, will full of expecting. Whether you're buying for the skincare, beauty or nail lover in your family, or fancy treating yourself to a little gift this year, there is a curated box out there for you. Here at Aliver, we've released three amazing Christmas gift boxes to get your hands on. The only issue is you'll be having in picking which one to get.
 First benefit  is our Christmas Body Care Box. Perfect for those who love an all-day pamper session, or a therapeutic relaxing evening of treatments, or someone who you think needs to take some time for themselves, then this is the box to get. Filled with lots of body care goodies, the box has you covered from head to toe. Featuring six lovely products from a foot mask, lip mask, hand cream and more, all the products are included to help you feel your absolute best with minimum effort. The box includes a mixture of products that you can use daily and fit nicely into your bag, and others which can be added to your beauty routine every few days. With over $80 worth of goods for only $49.99, what's not to love!
 One for the makeup obsessed, our next box features makeup products to liven up your current makeup collection. Inside you'll find a range of lip tints, a pack of false eyelashes as well as eyelash shampoo and many other makeup products to help you achieve a flawless look. Our Christmas Makeup Box is great for those looking to dip their toes into makeup or for those who want to try some new and exciting products that may not be on their radar. Treat yourself or that special someone to a whole new makeup collection this festive season.
 Your skincare routine has just added a few new steps. Here to help you get that picture perfect complexion this Winter, our Christmas Skincare Box has all the trimmings when it comes to skincare products. A product for every step of the way, the box features formulas which will rejuvenate your skin, leaving you looking fresh and youthful in the colder months. Including a face mask, serums, creams and more, your skin won't be the only thankful one this year.
 If you know someone who can't live without their nails looking their best, then this is the perfect box for them! Our Christmas Nail Box is fit for that nail obsessed member of the family who loves experimenting with designs, colored and more on the tips of their fingers. Featuring tools and products to help them every step of the way, whilst they create their own fresh set of nails, you'll have your very own personal nail technician at your fingertips.