Wholesale Program
ALIVER had been focusing on constructing home salon system since 2016, and had witnessed its thriving. We are proud to say we are the pioneer who lead the home salon industry and take the Internet by storm. Despite the changes and unknown challenges, what remains the same about ALIVER is that we provide global distributors and retailers with innovative and premium-quality products, all beauty product lines including cosmetics, skincare, body care and nail care. We are consistent from the beginning to bring affordable internet-famous products to those who love ALIVER. Always have, always will.
Welcome
ALIVER has many local warehouses, loaded in United States, UK, Germany, Italy, Spain, France, Poland, Australia, Indonesia, and other countries to ensure efficiently delivery and quality logistic service.
BRAND BENEFIT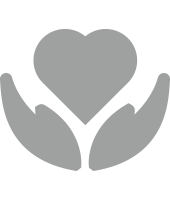 Health care & toxin free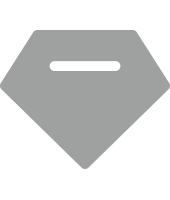 High-standard quality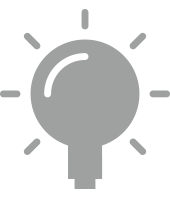 More innovative ideas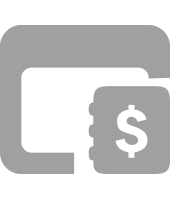 Affordable price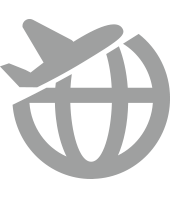 Exported to 30 countries
ARE YOU INTERESTED IN BECOMING AN AUTHORIZED ALIVER DISTRIBUTOR?
Join the global Aliver and establish a distributorship for Aliver in your area from your own beauty supply store or online shop!
Wholesale from ALIVER is very simple and convenient. ALIVER understands the needs of different types of wholesalers, provides value-added support for various wholesaler groups, and escorts their business.
At ALIVER, wholesalers will be divided into 6 levels based on the volume of purchases over the past 12 months. Customers at different levels enjoy the following privileges:
* Please note that some privileges are not yet available, but will be available soon. Continually updated!
Privileges

(Order Value≤USD$2K)

(USD$2K < Order Value≤USD$10K)

(USD$10K < Order Value≤USD$50K)

(USD$50K < Order Value≤USD$100K)

(USD$100K < Order Value≤USD$200K)

(Order Valued>USD$200K)

One-on-One Customer

Service

Rebate

High-Resolution Product Images

Downloads of Product Details

ALIVER Online System API

Reports of Market Trends①

Free Samples

Customized Packaging

Labels

Prior Returns & Refunds
①Market analysis: list of hot selling in your country.
Note:
(i) The monthly sample amount for ALIVER level 6 customers is US$100, with no limit on products. And each number of SKU should be no more than FIVE.
(ii) The monthly sample amount for ALIVER level 5 customers is US$50, with no limit on products. And each number of SKU should be no more than FIVE.
(iii) If ALIVER level 1-4 customers want samples, you need to pay the sample fee in advance. If you re-purchase the samples, the previous samples fee (according to the actual payment, excluding the shipping fee) can be deducted from the total number of re-purchase orders. Pay attention that your re-purchase quantity should be more than 4pcs.
(iv) All samples are shipped with the order. If the samples need to be sent separately, the shipping fee shall be borne by the customer.
(v) Customers enjoy paid value-added services when their monthly purchasing amount is over 10,000 USD, labeling and customized packaging, etc. which cost an extra 8% of the order.
Wholesale FAQ
What are the countries where Aliver has more than 3-star agents?

UK, Russia, USA, Malaysia, Indonesia, Australia, etc.
Why choose ALIVER?

Products:we have extensive product range for option,
as we have more than 18 brands for cosmetics products, over 700 SKU products,
over 10 millions products in stock , but continue to launch 20-40 new products
each month. 

Logistics:

Multi warehouses
over the world:We have warehouses in USA, UK, SHENZHEN & GUANGZHOU, which
can guarantee a fast delivery service to mos t countries in the world.

Service:

Full marketing team:

Full brand marketing team including a professional R & D team, art designer, video
support, social media marketing and live stream team.But also offer marketing
materials such as catalogue, post,T-Shirt, display bracket.etc

Over 10 years experience:

Extensive experience in B2C
& B2B with selling Aliver products to countries all over the world, and always help our partners to booster their business
What are the main products of the ALIVER brand?

Aliver products including full range for cosmetics,
skin care, nail beauty, body care, makeup, hair care, oral care and pet
products.(ALIVER all product display PDF)
How to become your agent?

We hope you know
your local market for cosmetics, or we may have to study your market together,
and then decide which products to start with.

3-6 months after
selling, we will make sales target based on the population and economic
condition .Then make the terms and sign distribution agreement with you.
What are the requirements to be your agent?

We hope you are keen to cosmetics industry, and have
been doing business in your local market of cosmetics for more than 2 years.
What marketing support can you provide?

Service:

R & D team,art designer, video support, social media marketing and live stream support

 

Marketing
materials:catalogue,post,T-Shirt, display bracket.etc

 

Advertising:Share part of advertising cost for Aliver brand