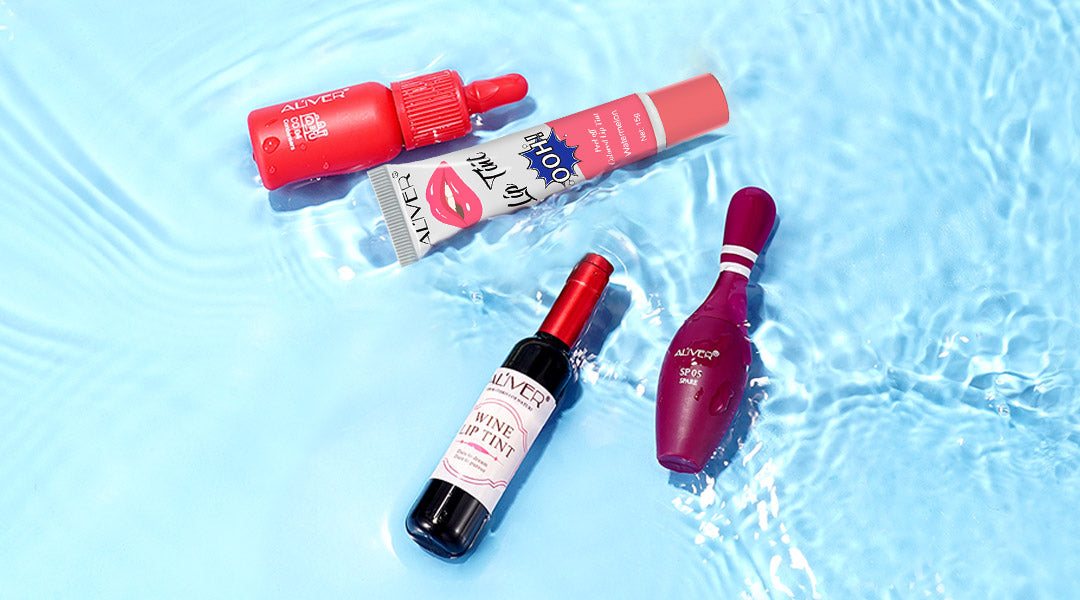 The best lip tints for a long-lasting colour
None sticky ! No transfer to cups! Long lasting brilliant color!
Lip tints are a great addition to every makeup bag as they create a natural and lasting look. During the winter times our complexions can feel a little dry, so reapplying a heavy lipstick isn't going to look the best on dry and chapped lips. Using a lip tint means you'll achieve a vibrant look with minimal product, allowing your lips to look their best. To help you find your perfect lip tint for every skin tone and any look you're trying to create with makeup, we've rounded up our favourite products that you must have to add your cart asap.
Just like the effortless stain created on your lips after a few glasses of red, our wine lip tints combine a novelty design with a luxury lip tint formula. Creating a subtle look with a long-lasting application, achieve a stunning look in various berry and pink toned shades. An excellent formula, the wine lip tint leaves no transfer marks and prevents the appearance of chapped lips through its hydrating ingredients. Our wine lip tint comes in a set of 6 in three different colorways. Take your pick out for the three sets or if you can't decide, then all in!
If you're a fan of the velvet lip look but prefer a lighter texture on your lips, then this is the product for you. Achieving that velvet matte lip whilst avoiding a heavy, tacky and drying feel, our velvet lip tint is the one for you! Create a long-lasting lip to last you all through the day and night. The velvet lip tint is available in six shades and includes a doe foot applicator for easy application. With a lacquer-like finish, the lip tint allows for a weightless look to create a natural touch of colour in a velvety texture.
If you're a makeup fanatic, you've probably seen those peel off lip tints. If you've been meaning to try them out for yourself, then here is your sign! Our peel off lip tints adds a level of fun to lipstick application as you wait for the tint to do its magic. Create a flawless and natural look with this lip tint. With a choice of six shades, you'll want them all in your make up collection. Simply apply a thin layer to your lips and wait until your lips are dry. Once dry, gently peel off and there you have your long-lasting tint in a weightless velvety texture. Containing moisturizing ingredients, you'll lips will look perfect all day long.
Makeup packaging can seem a bit boring and lack a sense of creativity. Our bowling lip tints are perfect for those who enjoy a fun packaging with a touch of retro. Six colors in one pack, these lip tints provide a matte look with a lightweight feel. Featuring ingredients to make the tint last longer whilst keeping your lips moisturized, it makes for the perfect matte lip product.