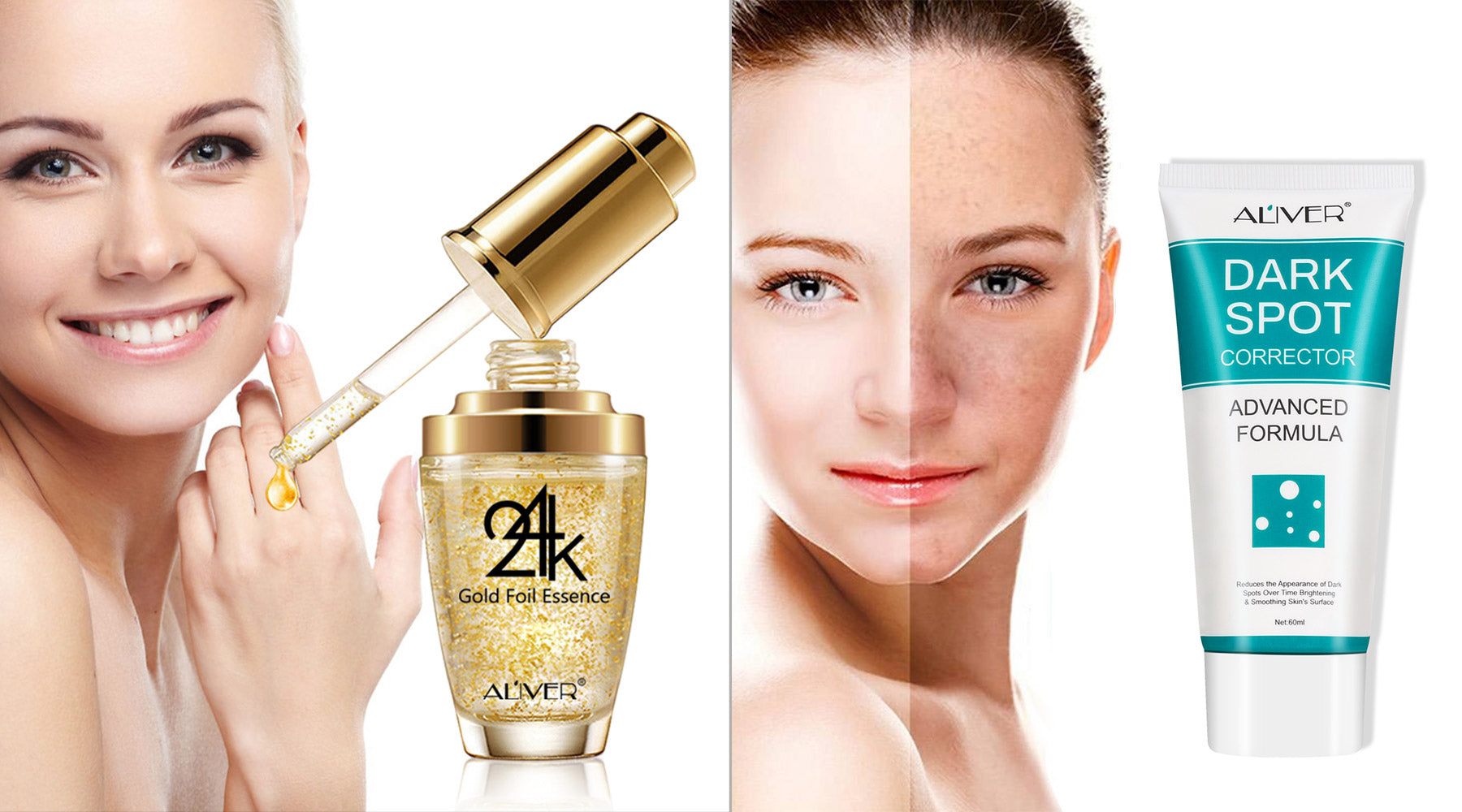 Signs of ageing and How to Reduce Them
Many of us are anxious about spotting our first signs of ageing. Whether that's a grey hair, a wrinkle or two or the general loss of that youthful radiant glow we used to have. However, there are many products with excellent ingredients in which can help prevent, reverse and reduce the signs of ageing.
It's important to start a good skincare routine as soon as possible. The sooner you start, the less likely you're going to see signs of ageing earlier and you may possibly help prevent them from popping up sooner than you would like. One way to do so is by using a strong SPF on your face – but don't forget to apply to your neck too!
The Aliver SPF Sun Lotion Duo is perfect for your face, neck and body. Featuring the recommended SPF levels by dermatologists, you can ensure that your skin is well protected by the sun on both sunny and rainy days. The cream is a breathable solution that absorbs quickly into the skin. This means you won't experience any residue or stickiness from oils sat on the skin. To prevent the signs of ageing, use the product every morning as your last step in your skincare routine.
Your eyes feature the most delicate skin on your face, as well as the area where signs of ageing can appear first and most pronounced. Whether it's under eye bags or wrinkles, we've got many products to help tackle these signs of ageing. Choose from our range of undereye patches to help boost collagen production in said area and reduce the visibility of fine lines and wrinkles.
Another step in preventing early signs of ageing is by moisturizing your skin. Moisture is key to keeping your skin looking radiant and youthful. It's even better when your moisturizer has anti-ageing ingredients to combat those dreaded signs. A great product is our 24k Pure Gold Anti-Ageing Face Serum. Here to bring a youthful essence back into your complexion, this serum includes ingredients to help improve your skins appearance as well as elasticity. Featuring antioxidants, the serum can also assist with any blemishes. Apply 2-3 drops day or night and see your skin looking healthy, firmer and more radiant (all signs of youthful skin).
One sign of ageing that can be difficult to reduce and is the result of a less vigorous skincare routine are dark spots. Caused by extended periods in the sun without the correct sun protection, dark spots are a key sign of older age. However, dark spots can be reduced and possible disappear over time with the correct products. Our Dark Spot Corrector can help tackle these signs as well as uneven pigment, acne scars and discoloration through the lightening qualities. Whilst helping tackle the signs of ageing, the serum also contains ingredients which can assist with a more radiant complexion.