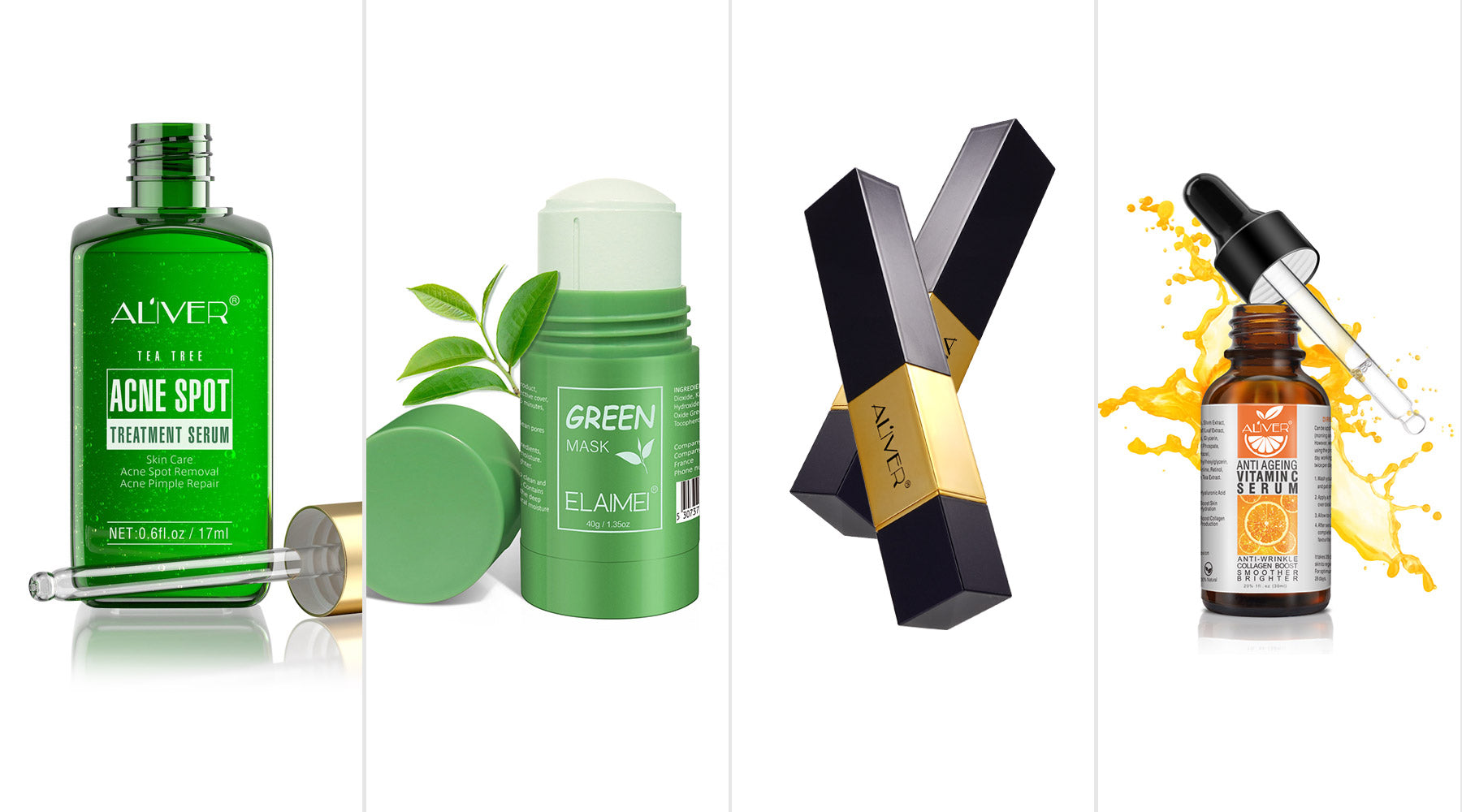 How to Get Skin Fit for an Unfiltered Selfie
Taking that perfect picture of yourself can be a love hate relationship. Whilst a large portion of a great selfie lies in angles, it also comes from the confidence we bring to the camera. One way in which our confidence can grow is by how our skin looks. An unwelcomed blemish can alter our confidence in front of the camera even though there are ways in which we can magically erase such.
Not only does having good looking skin positively affect our confidence when taking a picture or two but it also translates into everyday life. We want to help you be your confident self in all aspects of your life, which is why we've listed our favourite products to help you towards that picture perfect complexion.
Elaimei Green Team Cleaning Stick
Acne is one of the main skins concerns which effects our confidence. Sometimes little spots here and there are uncontrollable, this is due to hormones etc where our skin needs a moment to release them and sort itself out. However, there are ways in which we can help prevent and remain in control of such. This acne mask cleaning stick is here to help with your acne concerns. Featuring natural ingredients to help rebalance your skins oil levels and combat blemishes, this stick mask is a great product for removing dirt from clogged pores as well as blackheads. Not only does it help with blemishes, but it helps prevent them.
Aliver Organic Vitamin C Moisturiser
We all want to achieve a natural, radiant and youthful glow. Whether it's through makeup or skincare, we want to convey this through the screen into our selfies. One excellent ingredient which can help you skin naturally look brighter is Vitamin C. Using this moisturizer day and/or night to not only hydrate and achieve a youthful complexion, but it also helps with acne scars, blemishes and signs of ageing. 
If acne is your main focus and that's your main skin concern, then using an acne targeted serum can help you get closer to that flawless complexion you're after. Rich in tea tree oil, a key ingredient for fighting acne, see visible results overnight. Use daily for prolonged periods to keep your blemishes at bay and visibly see results from clearing up normal spots as well as any previous scarring.
Aliver Colour Changing Foundation
Many of us may not be able to brave the bare face selfie just yet, even those who have picture perfect clear skin. One way in which you can achieve that perfect selfie look is through the use of a great base foundation. Our colour changing foundation is perfect for daily use as well as any on camera moments. A full coverage foundation helping to rid of any discoloration, blemishes etc, using the latest makeup technology, it can adjust to your skin tone to create an effortless and unidentifiable base.