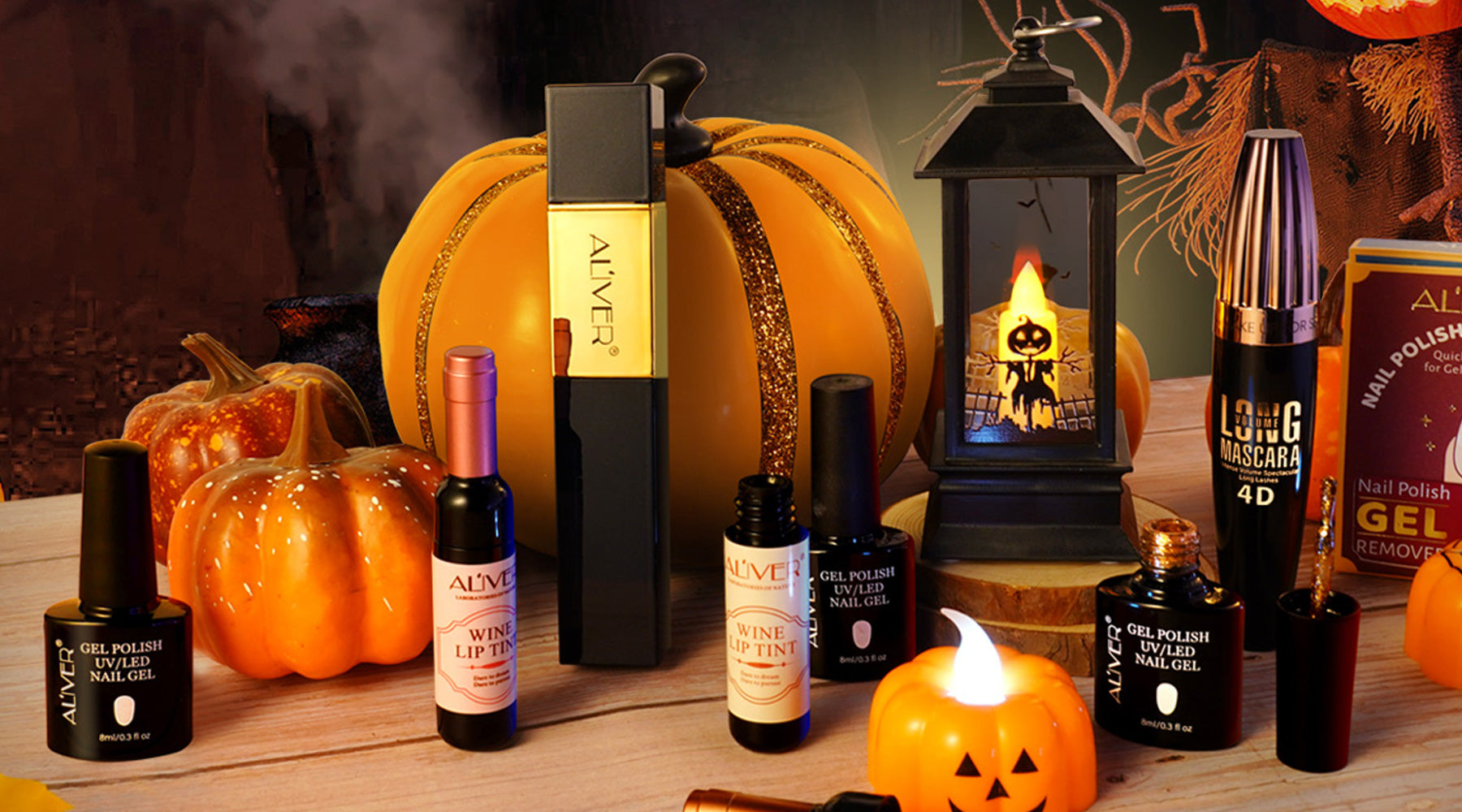 Easy Halloween Makeup Tips and Tricks
Whether you love costumes, parties, or the occasion itself, anything goes during Halloween. This end-of-the-month holiday is an exciting time to recreate yourself and explore new looks.
Go all out and live it up this October with our easy Halloween makeup tips and tricks!
Have a Good Base
A good base is essential to any Halloween look because it's what will help set everything else up!
Your skin should be clean, hydrated, and primed for color. Primer can protect your skin and help your makeup last longer by creating a barrier. Follow it up with a full-coverage, concealing foundation to even out any discoloration or blemishes. This will allow you to have a nice, clean base to fully transform into any character you want.
Take your makeup skills to the next level with ALIVER Colour Changing Full Coverage Foundation Stick. It covers dark circles, acne marks, and blemishes, giving you a nice, even base to play around with. The stick form is easy to apply, leaving your skin looking flawless in seconds. Plus, it comes with a soft brush attachment for easy touch-ups.
Use Lip Tints for Fake Blood
Many Halloween looks use fake blood. Lip tints are a great way to create it since they leave a long-lasting stain, are runny enough to imitate how blood flows, and come in many shades.
Simply apply a few layers of the lip stain on top of each other, and let the stain drip a bit before it dries. The colors will blend together, creating a darker tone that looks like blood.
If you're looking for a buildable, waterproof lip tint, ALIVER Wine Lip Tint comes in 6 shades that you can use on your lips or to create a long-lasting fake blood effect.
Use Waterproof Eyeliner for the Finer Details
Eyeliners aren't just for drawing on a winged line. You can use it to draw on detailed eye makeup like cobwebs, spiders, cracks, or nets! It takes a steady hand and some practice to get the hang of it, but once you do, you'll be able to create some seriously detailed looks.
Many other effects, such as freckles, hair, and even teeth gaps, can be achieved with eyeliner. Make freckles using a brown liner and dot them softly around the nose and cheeks. A pointed eyeliner is ideal for drawing on facial hair like a mustache or unibrow. Just make sure to use light strokes to make it look natural.
If you want your Halloween makeup to last through the night's festivities, sweat, and drinking, a waterproof liner is a must.
Set Your Makeup
After all your work, this is one step you don't want to forget. You don't want your makeup to slide off your face before the evenings over meet people with smudged eyeshadow.
Setting sprays blend makeup into the skin for a more natural finish, but they also help keep it in place. Opt for setting powders if your face gets oily to enjoy a matte finish and enjoy your look for longer.
Go Waterproof
Waterproof makeup can withstand long hours of photoshoots, trick-or-treating, drinking, and partying. The longer makeup stays on your face, the less you'll have to worry about reapplying or touching up. Try some of our favorite waterproof products:
ALIVER 2-in-1 Colour Changing Foundation Stick

ALIVER Wine Lip Tint

ALIVER Starry Eyeliner
Doing your makeup is just one part of any Halloween look. The other part is making sure you have fun with it! ALIVER's professional-quality products make it easy to achieve the look you want with minimal effort. Plus, with our ongoing 20% off sale, you can get your beauty haul from us for less!