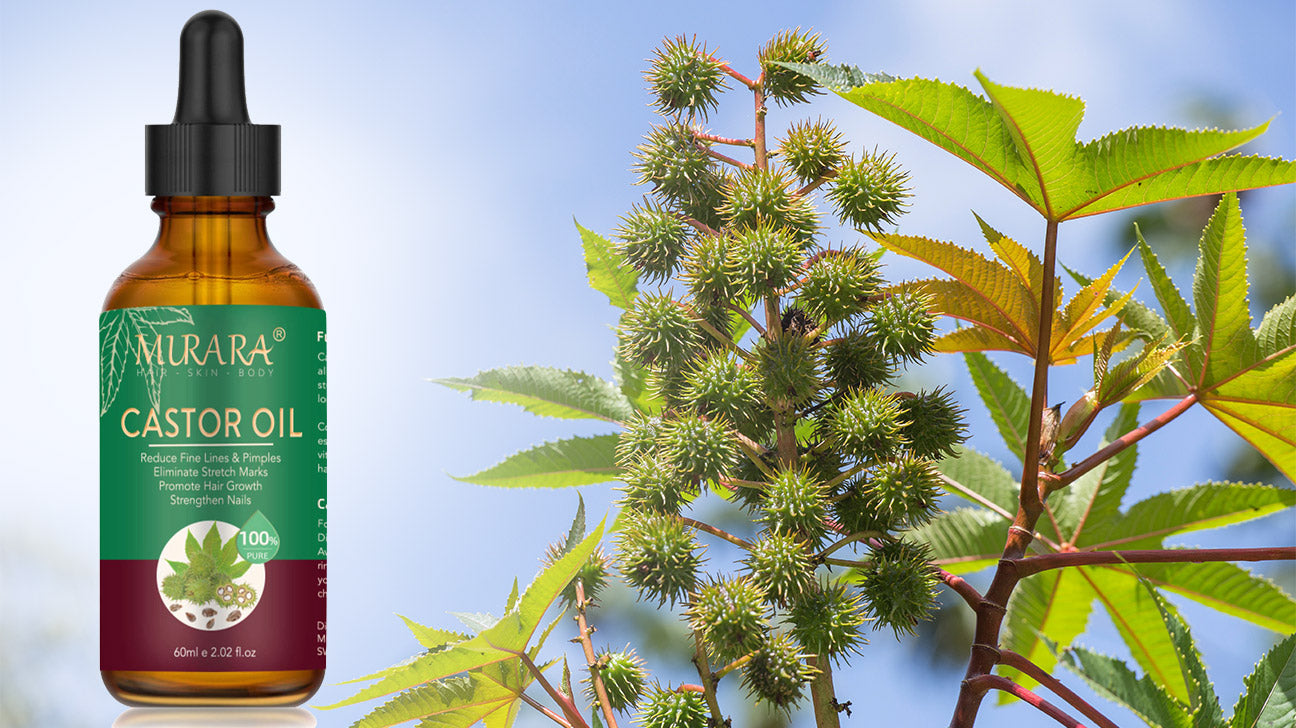 A Quick Guide to Your New Favorite Beauty Staple: All About Castor Oil
When it comes to natural, efficient, and multi-purpose beauty products, it doesn't get much better than ALIVER Castor Oil. This nutrient-dense product is a classic beauty oil around the world for a reason, and is sure to win you over and make its way into your very own beauty ritual.
Known for a wide variety of properties - from promoting hair growth to moisturizing skin and strengthening nails - this is a beauty staple you won't want to miss out on.
Despite its popularity in the beauty world, castor oil can be an intimidating product to integrate into your regimen. Well, we've got great news - there's no need to worry! We've created your new go-to castor oil quick guide. Everything you need to know to get started, right here.
What is Castor Oil?
Let's start with the basics. Castor oil is a vegetable oil that is widely used throughout both the beauty and pharmaceutical fields, having proved to be efficient in its varying healing abilities.
Known for its anti-inflammatory, antimicrobial, and moisturizing properties, castor oil has been gaining wider recognition in mainstream beauty circles.
The Benefits of Castor Oil
As we tackle the colder months of the year, it's important to focus on keeping our skin extra hydrated and plump. While moisturizing is an essential skin-care step year-round, using the right products can do more than just avoid flaky, dry patches on your face.
Castor oil allows for the proper hydration of your skin, which consequently works in reducing and avoiding wrinkles and fine lines. Beyond being a great, reliable emollient, this non-comedogenic oil is ideal for all skin types as it offers low chances of clogging pores and inciting allergic reactions.
Hydration is not everything our ALIVER Castor Oil brings to the table! Also known for promoting hair growth, this versatile beauty essential can help you achieve the eyelashes and eyebrows you've been dreaming of.
How to Apply Castor Oil
Considering its many different uses, the application of your ALIVER Castor Oil depends greatly on the area you are targeting.
ALIVER's cold-pressed, unrefined castor oil includes two different applicators that make your beauty routine even more effortless and easy.  Small, handy applicators allow for the placement of the oil on your eyelashes and eyebrows with zero hassle and zero waste.
If looking to apply generally to your skin, use your fingers or a cotton pad to transfer the product onto your desired region.
And remember: a little goes a long way!
Final Thoughts
Whatever your skin type and beauty goals, get the glowing complexion, strong nails, and beautiful hair you deserve with the ALIVER Castor Oil.