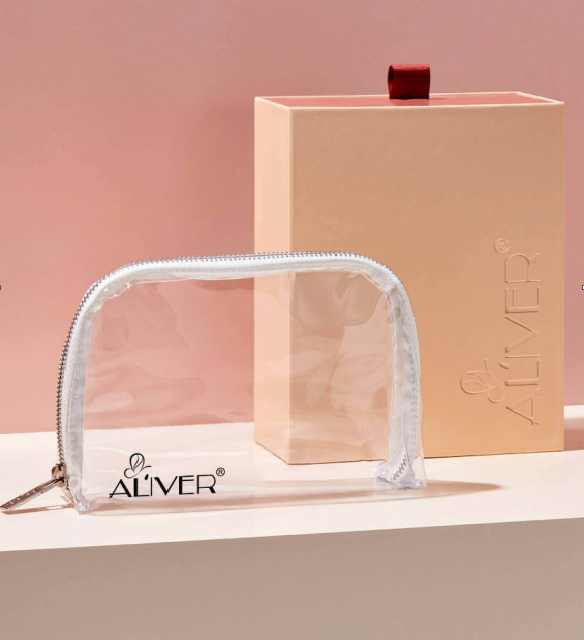 Back To School: What You Need In Your Beauty Bag
No matter how unwilling you are to say goodbye to summer vacation, pool party and beach, the school bell is about to ring! Luckily it is the best time for back-to-school shopping now as everywhere is on sale. Except books and stationery, don't forget the real school supplies in your beauty bag. To make a little less overwhelming for your bag, you need to consider what essentials to throw in. If you haven't thought about it, we've stocked the ultimate kit which even could be your carry-on travel bag!
Save the drama for the weekend! A natural, simple makeup look was voted most popular for school, there is some reason. How can we get that "no-makeup makeup" truly effortless? Keep scrolling to get the regimen, you could leave the room with the perfect finish even in 5 minutes!
A Sheer Base
To get flawless foundation, normally we need to rely on some amount of foundation and concealer hide the blemish, which, as you know, might feel heavy and require time to apply. You wouldn't want to carry both foundation and beauty sponge which take up a ton of space in your bag. Try ALIVER Colour Changing Full Coverage Foundation Stick which is a 2-in-1 design combines foundation and brush in one magic stick. With full coverage formula but super lightweight and creamy, it has cracked the beauty code.
Enticing Eyes
Eyes will speak, that's what I always emphasize. Simply apply a few swipes of mascara makes your eyes look more open and appear bigger. Bring your go-to eye look with a mascara that is both lengthening and volumizing, and be sure to choose the one that doesn't smudge or flake. ALIVER 4D Feather Fashion Mascara never disappoints you.
Defined Eyebrow
Something I would never leave the house without wearing is filled eyebrows. Use ALIVER Dual-Color Eyebrow Stamp to frame your face and complete your look.
A Little Kiss
Adds a subtle hint of color to the lip as the finishing touch on this natural makeup look, lip tint will be your secret weapon. Not only give your lips a touch of color and sheen, it can also be used as blush or eyeshadow (those with peachy, pinkish, or reddish pigments). Just easily blend in with your fingers, which means one less separate brush to be packed in your bag.
Now with your quickly freshen-up look and get ready for the class!