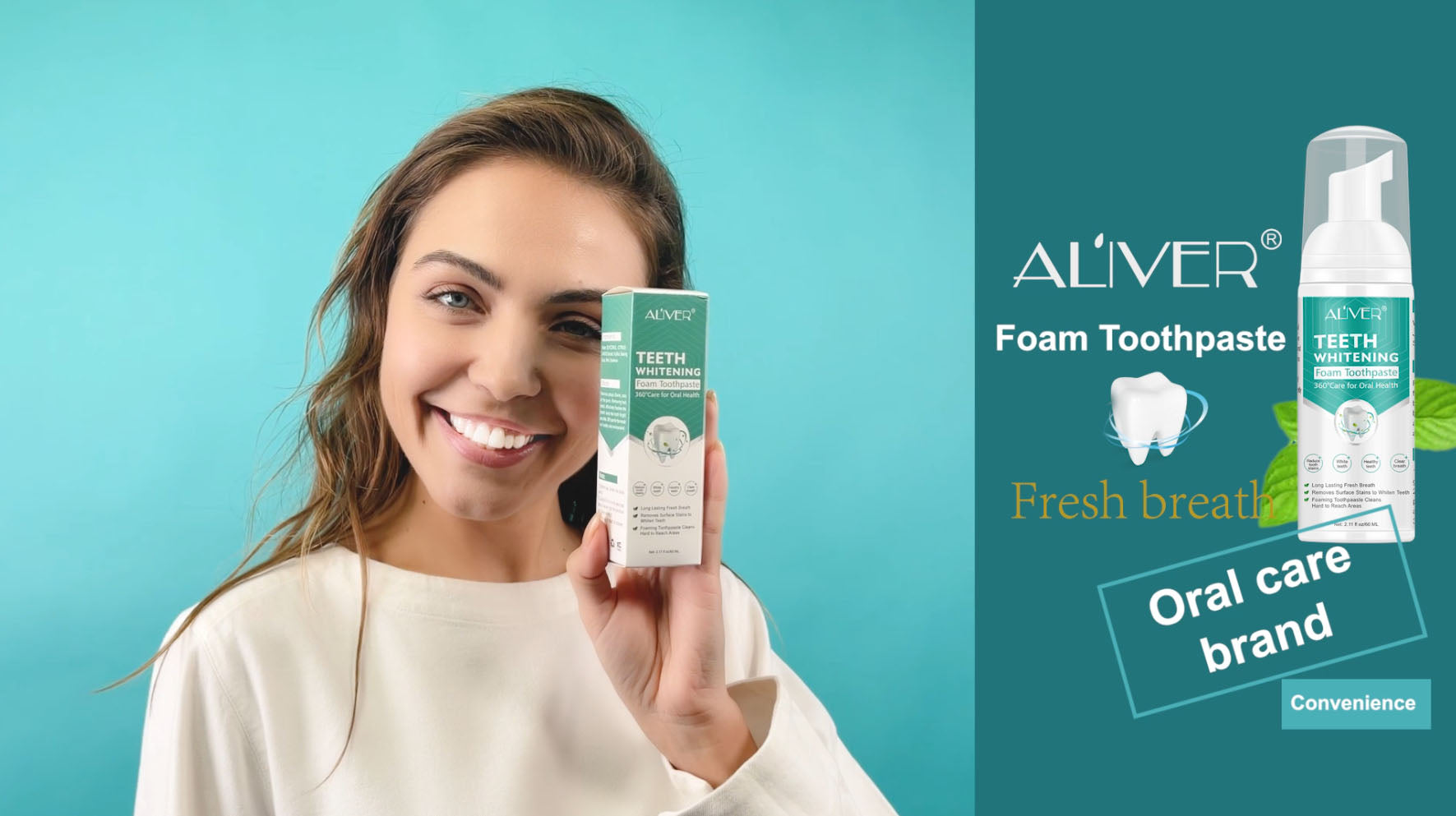 New Arrivals: ALIVER Unveil The Secret to Confident Smile
Have you ever come across the awkward situation that your bad breath freaked people around as you just finish lunch which have garlic and onions? Do you feel low self-esteem with yellow teeth sometimes? Are you rushing out the door every morning because of getting up late and neglecting teeth brushing? We got you.
Inspired by the theme of World Oral Health Day "Be Proud Of Your Mouth", we realized we must do something. In fact, an unhealthy mouth can severely impact every aspect of our daily life. You cannot deny that tooth health affects our happiness and well-being, how you feel about yourself, how you feel around others. Adhering to our mission "All We Make Starts With You", ALIVER foam toothpaste shows up, as well as the same series for children.
What's ALIVER foam toothpaste?
It can also be called tooth mousse, which is made of milk proteins so it's safe even if swallow a bit. It comes in the form of a foamy cream that softly, mildly brightens teeth and cleans the mouth. Additionally, it helps prevent stains and cavities and protects gum health. ALIVER foam toothpaste is available in 3 different flavors – Mint, Blueberry and Orange.
Does it really work?
With natural ingredients such as the extracts of citrus, baking soda, mint, it creates an alkaline environment in your mouth, which prevents bacteria from growing. In the meantime freshening breath in no time. We use baking soda instead of hydrogen peroxide as peroxide might cause gum irritation and tooth sensitivity if used for a long time.
How can I use it?
There are 2 ways to use.
Way 1: Simply apply a dollop of foam to your toothbrush and brush your teeth the way you always do, saving time that wait it to foam when compared to toothpaste.
Way 2: Press foam into the mouth directly and wait 30 seconds before spit out. It is designed to be travel-friendly, and can be used no matter you're traveling, on a date, or about to go into a meeting.
Now go for the next new challenge! With confident BIG SMILE!