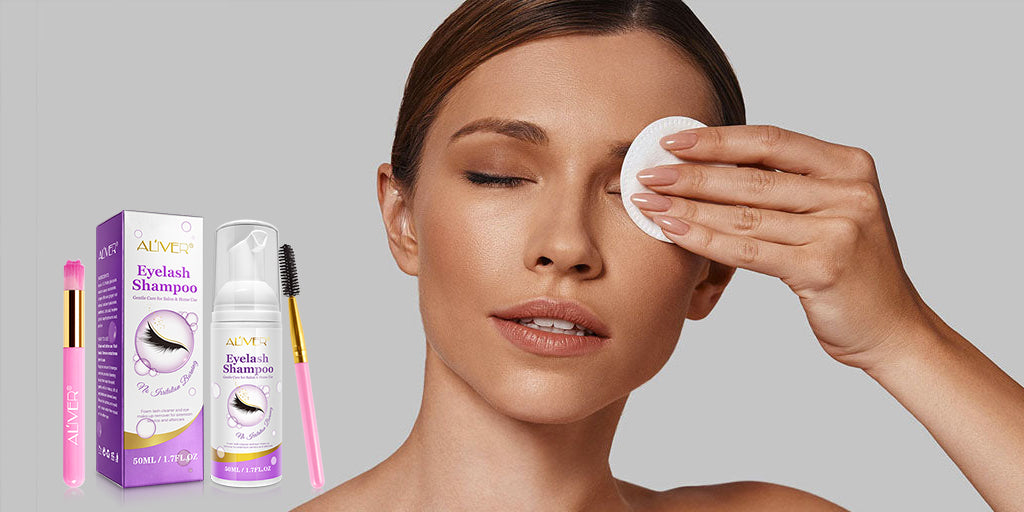 The Art of Removing Eye Makeup Properly
So, while our ALIVER 4D Mascara can help your lashes to pop during the day, if not removed properly, it can diminish your natural lashes' pop over time. To avoid this beauty nightmare, your aim here is to remove your mascara without damaging your eyelashes. To do that, you'll need some form of eye makeup remover. Makeup wipes and even cotton pads with micellar water don't dissolve eye makeup, meaning you have to apply unnecessary force. 
Soak a cotton pad with eye makeup remover before pressing it firmly on the eye.
Hold the pad to your eye, allowing the eyelashes to become saturated with the eye makeup remover before removing your mascara. This gives the product time to fully dissolve the mascaraand eyeliner.
After a few seconds, gently swipe downward and away.
Use a Q-tip saturated in makeup remover to remove any pesky, in-between lashes residue.
Don't be tempted to scrub! The skin around your eyes is, on average, 10 times thinner than other parts of your face, meaning it's quicker to irritate and age if treated roughly. Get more eye care tips from dermatologists here to protect this baby place.
Pro tip: If you don't have makeup remover on hand, coconut, jojoba, and olive oil are all perfect alternatives. 
ALIVER Eyelash Shampoo will give you a further salon-grade experience. With naturally-effective ingredients and feather-soft brush, it helps to revert your totally clean and fresh lashes.