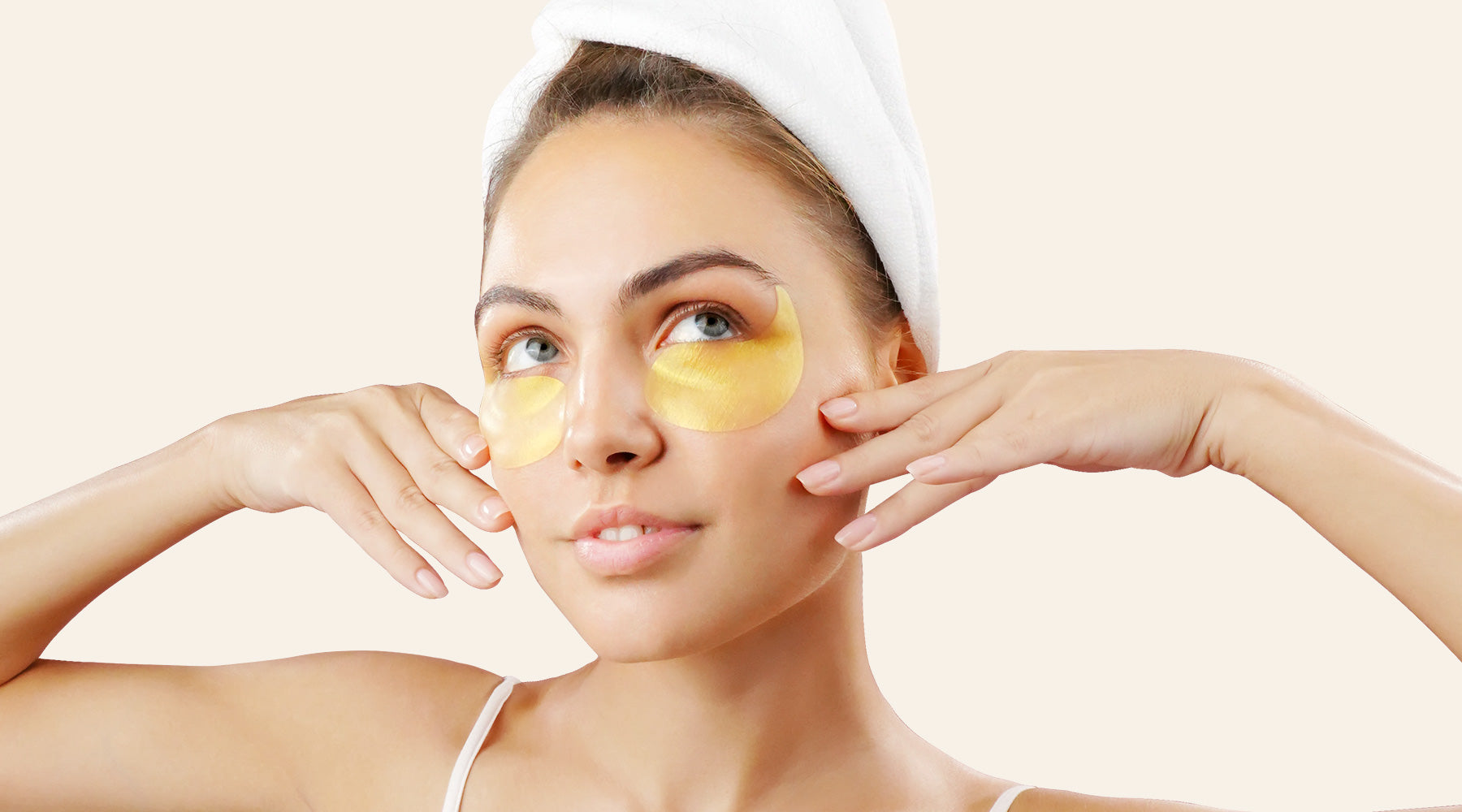 8 Ways To Care For Under-Eye Skin
Your under-eye skin is far more delicate and thin than the rest of your face. So, if you have any problems with your under-eye skincare, it's not uncommon. In fact, that's completely normal.
If you want to get rid of under-eye bags, dark circles, wrinkles, and fine lines, you'll need to take special care of this thin, fragile, and sensitive skin around your eyes.
With this in mind, we have put together 8 ways you can take care of your under-eye skin.
1.   INCLUDE SPECIAL INGREDIENTS
There are specific ingredients to look out for if you choose to use an eye cream or serum separately from the rest of your face. Look for products with haloxyl, peptides, nicotinic acid, caffeine, ceramides, and retinol.
Using these ingredients, you can get rid of wrinkles, spots, fine lines, and puffiness. Avoid using oil-based items near your eyes since they can block oil glands. ALIVER Eye Serum Cream is rich in Vitamin C which provide a vibrant glow. Smooth and firm your skin just by simply dapping around your eye area, help to reduce the look of puffy, tired eyes, visibly diminishes dark circles.
2.   BE GENTLE
Your eye area has 6-10 times thinner skin than the rest of your face, so taking care of it gently is essential. Washing, rubbing, and pulling the skin roughly around your eyes can damage the skin's underlying structure and should be avoided.
3.
GET ENOUGH REST
Sometimes under-eye skin problems are caused by not getting enough sleep. If that's the case, using hyaluronic acid and getting more rest will help.
4.   AVOID WAXING
Waxing your eyebrows can damage the delicate skin surrounding your eyes. Though many waxing fans would disagree, tweezing your eyebrows is preferable to waxing them.
If waxing has helped you, by all means, keep at it; just be sure to use a professional.
5.   USE SEPARATE SKINCARE
Our under-eye skin is thinner than the rest of our face and has fewer oil glands and collagen. This means it needs special care. Put simply, avoid using facial care products around your eyes.
Although your face cleanser is meant to rid your face of oil and debris, its abrasive ingredients may be too much for the delicate skin around your eyes.
6.   USE SUN PROTECTION
It's no secret that our eyes require special attention because of the sun. Sunglasses and sunscreen should never be left off when going outside.
When we use broad-spectrum sun protection eye lotions, we can shield our eyes from the sun's damaging rays, which cause wrinkles and fine lines.
7.   TRY FACIAL MASSAGE
Regular facial massage might help you get rid of a lot of different skin issues while relaxing your facial muscles. Facial massage can help reduce dark circles, puffiness, and frown lines.
You might not think this step is important, but it can make a huge difference in how your skin looks.
8.   APPLY EYEMASKS AND PADS
Eye masks and pads are full of great ways to make your skin feel fresh and look brighter. The ALIVER Gold Eye Mask is packed with anti-aging technology that increases skin suppleness and stimulates collagen formation. It helps to get rid of dark circles and puffiness around the eyes.
This treatment is ideal for soothing and moisturizing the delicate skin around the eyes. Treating the skin with a mask that will calm and hydrate it is beneficial.