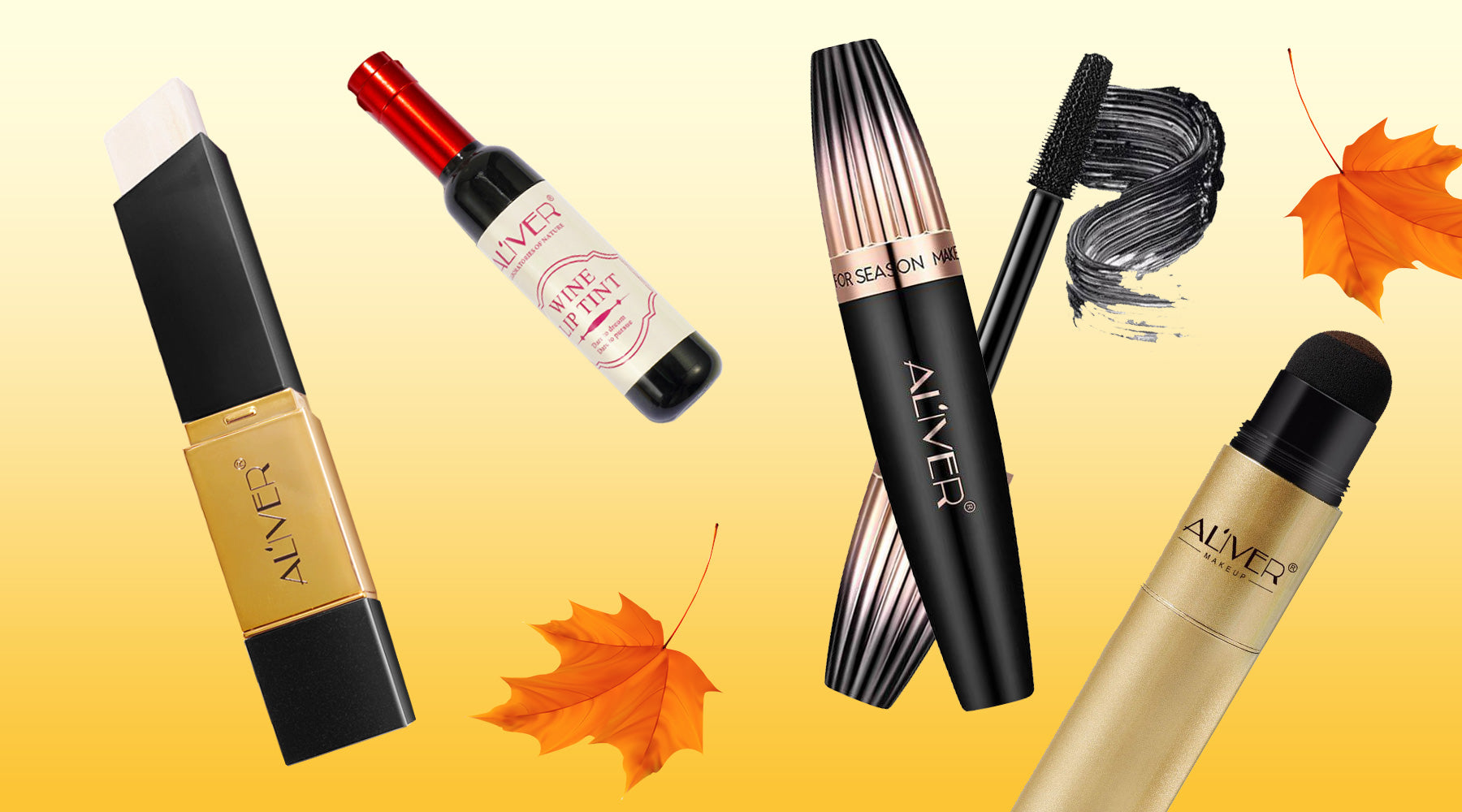 Products to Help You Create the Perfect Fall Makeup
Fall is finally here, bringing the season of warm colors, comfy clothes, and moody weather. Furthermore, fall is the perfect season to express yourself through your makeup and fashion. New trends are making fall makeup even more exciting this year, so now is the ideal time to refresh your makeup collection and prepare for all the exciting looks you will create this season. Here are some products that will help elevate your makeup:
Flawless Base
To make your makeup look balanced, it is important to start with a good foundation. ALIVER 2-in-1 Colour Changing Full Coverage Foundation Stick will help you blend the foundation seamlessly. Additionally, the stick allows you to focus on problematic areas, giving you a natural and not overly cakey look. 
Lip Tint for a Pop of Color
Lip tints are still going strong. Blotted lips that have that lived-in look are all the rage this fall. The best way to achieve this natural-looking lip that still delivers a pop of color is to use a lip tint. Simply apply the lip tint to the center of your lips then blend it into your lips using a fingertip or a brush. ALIVER Wine Lip Tint is the perfect choice for this look as it comes in gorgeous wine-themed colors that look amazing in the fall. 
Grunge Eyeshadow Look
This fall instead of the overly precise eyeshadow looks, we are going to move to messy smokey eyes and grunge fall eyeshadows. To achieve this look start with deep brown eyeshadows in the crease, then deepen the look with a bold dark creamy eyeshadow, such as the ALIVER Ultra Pigmented Makeup Long Lasting Eyeshadow Stick. This will help you look effortless, yet high-fashion. Tie the eye look together with mascara that will give you bold and accentuated eyelashes. ALIVER 4D Silk Fiber Lash Long-lasting Large Eye Mascara will help your eyelashes look pronounced, and long, and stay curled. 
Effortless Full Brows
Fuller brows are making a comeback. This season is all about full, bushy, and effortless-looking brows. However, we aren't all blessed with naturally gorgeous brows, but with a help of makeup, you can have the eyebrows of your dreams. ALIVER Eyebrow Stamp makes achieving the perfect eyebrow look easy. It comes with various stencils allowing you to choose one that fits the natural shape of your brows and makes them appear fuller while accentuating your eyes.