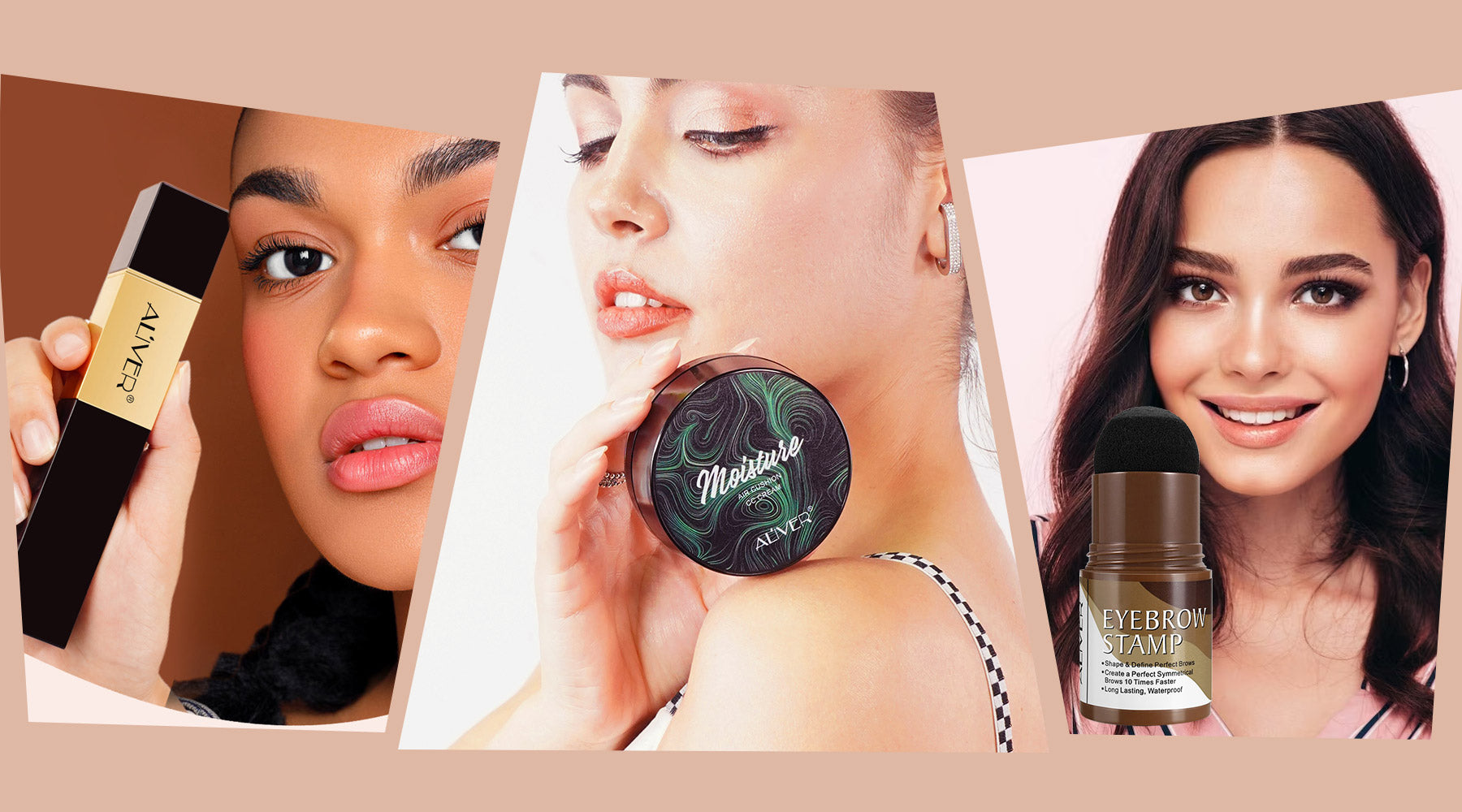 Makeup Products for a Quick and Easy Routine
Doing your makeup can be a therapeutic process, however we may not have all the free time in the world to sit down and do it leisurely. Whether you got up late for work, are commuting or just prefer an easy way of doing your makeup, there are products out there that can help simplify the task. Makeup products that you can easily throw in your bag and allow for easy application are great additions to any makeup bag. We've listed our favourite products to help you curate a makeup bag full of easy-to-use items that will have you looking your best in no time!
Aliver 2-in-1 Colour Changing Foundation Stick
Featuring a slick and portable design, this foundation stick is great for those that enjoy a compact product without the faff. On one end it features a creamy foundation that produces great coverage. On the other end is a soft brush head which allows you to effortlessly blend and cover, to create a streak free base.
The foundation includes many helpful ingredients to help with the appearance of a radiant complexion. Whilst helping to conceal any discoloration, blemishes and dark circles, the ingredients also work to treat your skin. A long-lasting formula, the foundation is waterproof and sweat-proof, meaning it will take you from day-to-night, without any touch ups. Furthermore, the formula features the latest technology as it naturally adjusts to your skin tone in real time. The worry of buying the wrong foundation colour is over.
Eyebrows can not only make or break a face, but they can be a time-consuming step in one's makeup routine as they provide concentration to get the perfect look. One way to speed this up and have the perfect brows in no time is through the use of an eyebrow stamp and stencil. Available in three shades, you simply place the eyebrow stencil on top of your brow, and using the stamp, gently press the product into the brow until you've achieved the desired look. A buildable product, it will stand the test of time as it is a waterproof and sweat-proof formula. You can also use it along your hairline to create a thicker and fuller look.
Creating the perfect base is very individualistic. Some foundation formulas may not work for some, and everyone has their own desired coverage they are after. For those you like the appearance of full coverage without the feeling, then our Cushion CC Cream is for you. Coming in compact packaging and a helpful sponge tool for application, the CC Cream offers coverage whilst keeping your skin feeling hydrated. One great thing about this product is that it's easy to reapply, so on day's you may need a bit more coverage on problem areas, the option will always be there for you.
The final step in any makeup routine that brings the whole look together is the lips. This doesn't have to be a full lip liner and lipstick look, but just a subtle something to make them pop. Create the look of fuller, plumper and naturally more pink lips by applying our Lip Plumper. Get the perfect pout in no time as the ingredients help increase blood flow to you lips to naturally create the perfect pout. Furthermore, enriching ingredients will have your lips looking healthy and plumping.