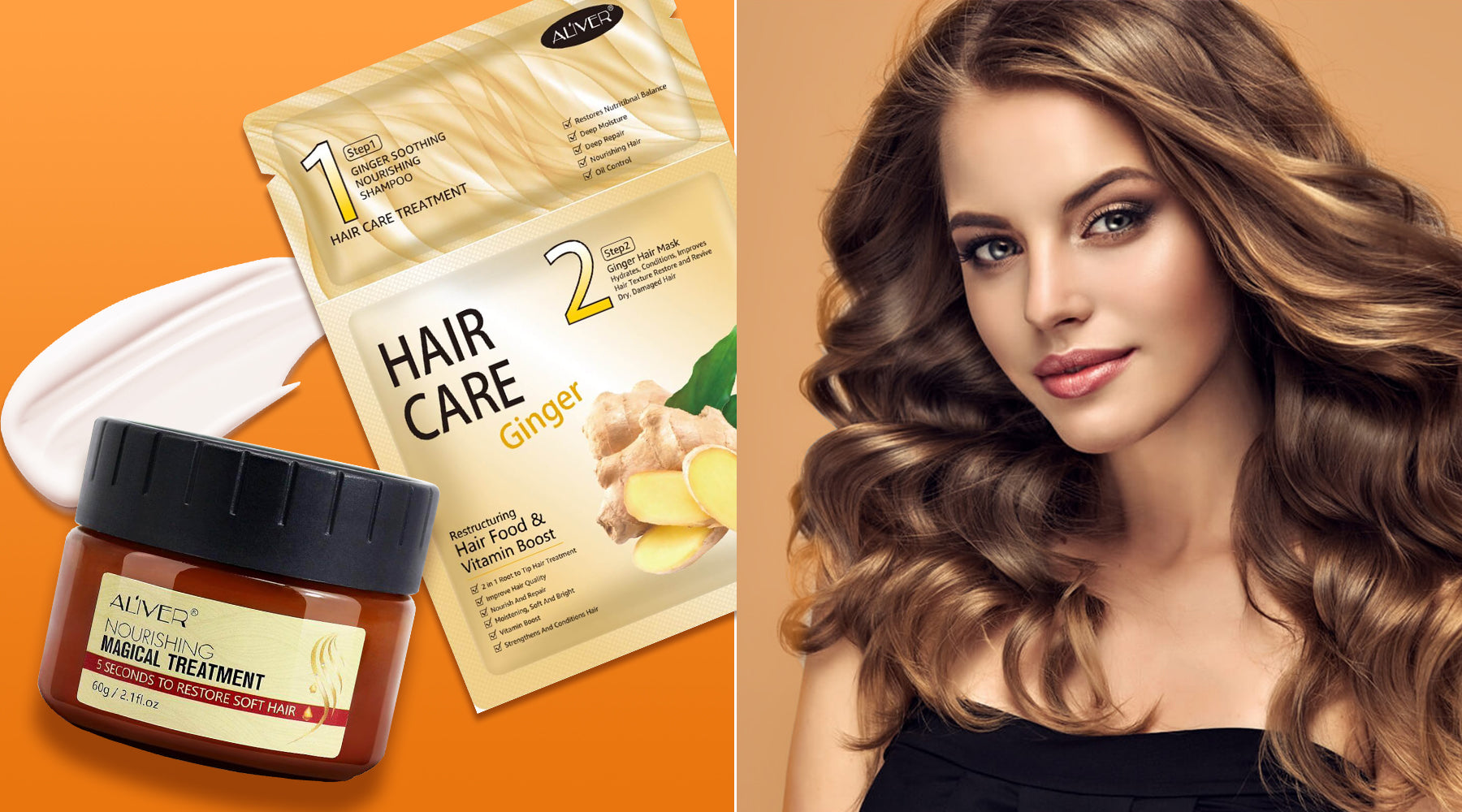 How to Achieve the Perfect Curls
Dreaming of salon-caliber curls from the comfort of your own home? Dream no longer. We've uncovered the secret to achieving the idyllic head of voluminous, shiny curls that looks gorgeous on hair length, color, and texture.
Did you know there's a curling expert in each one of us? All it takes is a little know-how and practice to unlock. So, if you've been influenced by the #curlyhairdontcare trend that's skyrocketed curls to top-tier hair status – pay attention – we're about to teach you how to curl like a pro.
Your Guide to The Perfect Curl
Why Does My Hair not Hold a Curl?
You've followed every step in the curl book, but your hair is just not cooperating. Here are a few reasons why.
There's too much product in your hair: While hair product is often essential to holding a curl – you walk a fine line. Too little, and your curl won't hold. Too much, and it's weight the curl down, causing it to uncoil. In short, the heavier the hair, the harder to curl. So try to find your hair's goldilocks zone by spraying in moderation.
Note: Overusing deep conditioning methods/products can over-moisturize your hair, which will, in turn, struggle to hold curls. However, if you'd rather not sacrifice on glossy moisture, ALIVER Hair Mask can be the answer to all your hair care and beauty prayers! As well, a ALIVER Sea Salt Shampoo can provide a thorough cleansing without stripping away too many of their hair's natural oils.
Your hair is too clean: Clean hair = good. Right? Usually, yes, but not in curls' case. Curls work best on second or even third-day hair. If your hair feels greasy, start with dry shampoo and scent with hair-friendly essential oils. 
How do I Get my Fine Hair to Hold a Curl?
Spritz a curl-boosting spray onto damp strands to give them texture and grip. A rough blow-dry can also work wonders to add 'oomph' to the hair. 
Pick The Right Curling Tool
With a variety of curling irons, wands, straighteners, and rollers to choose from, it can be hard to know where to start. 
Fortunately, there's a simple guide to follow:
The bigger the barrel - the looser the curl. So, for easy-going curls and waves, opt for 1.5-2-inch barrels. For tight curls or ringlets, choose 1-inch barrels and smaller. 
Prep With Volumizing and Heat Protectant Products
If your hair is naturally straight or fair, adding a product such as mousse before you curl will help give your curls bouncy volume. Before you tango with your curling tools, it's always best to use a heat-protectant spray, so you don't fry or damage your strands.
Treat your hair right
Healthy hair tends to hold curls better. By following a haircare routine that stimulates healthy hair growth, you can have a mane that's ready for curls in no time!
Pick the right temperature range depending on your hair type:
For fine or delicate hair: 180°F to 370°F
For average thickness hair: 375°F to 395°F
For thicker hair: 400°F to 420°F.
Now that you've got your hair prep down to a science, it's time to get started!
Steps to Achieving the Perfect Curls
Step 1: Prep your tools. Choose your curling tool and pre-heat it by selecting your desired setting. 
Step 2: Comb your hair. Gently comb your hair. Be sure to start from the bottom before working your way up while working out tangles or 'rough' spots. 
Step 3: Section and apply product. Starting at the bottom of your hair, separate a section of hair about an inch wide and spray it with a volumizing product (if needed) and heat protectant.
Step 4: Start curling! Hold the iron vertically against your hair, with the tip of the barrel pointing down. Fully wrap the hair strand around the barrel. Hold for a couple of seconds, release, and let it cool before touching it. Then, continue to the next section, and repeat throughout the rest of your hair.
Step 5: Brush out and set. Once the curls are complete, lightly comb or brush the curls for a more natural look, and spray with a medium-hold hairspray. 
Finally …
At ALIVER Beauty, there's nothing we love more than seeing a head of happy, healthy, and luscious curls that look ready to take on the world! With our guide above, we hope to be seeing a lot more of them, so please don't hesitate to start perfecting your curl routine today – you've got this!