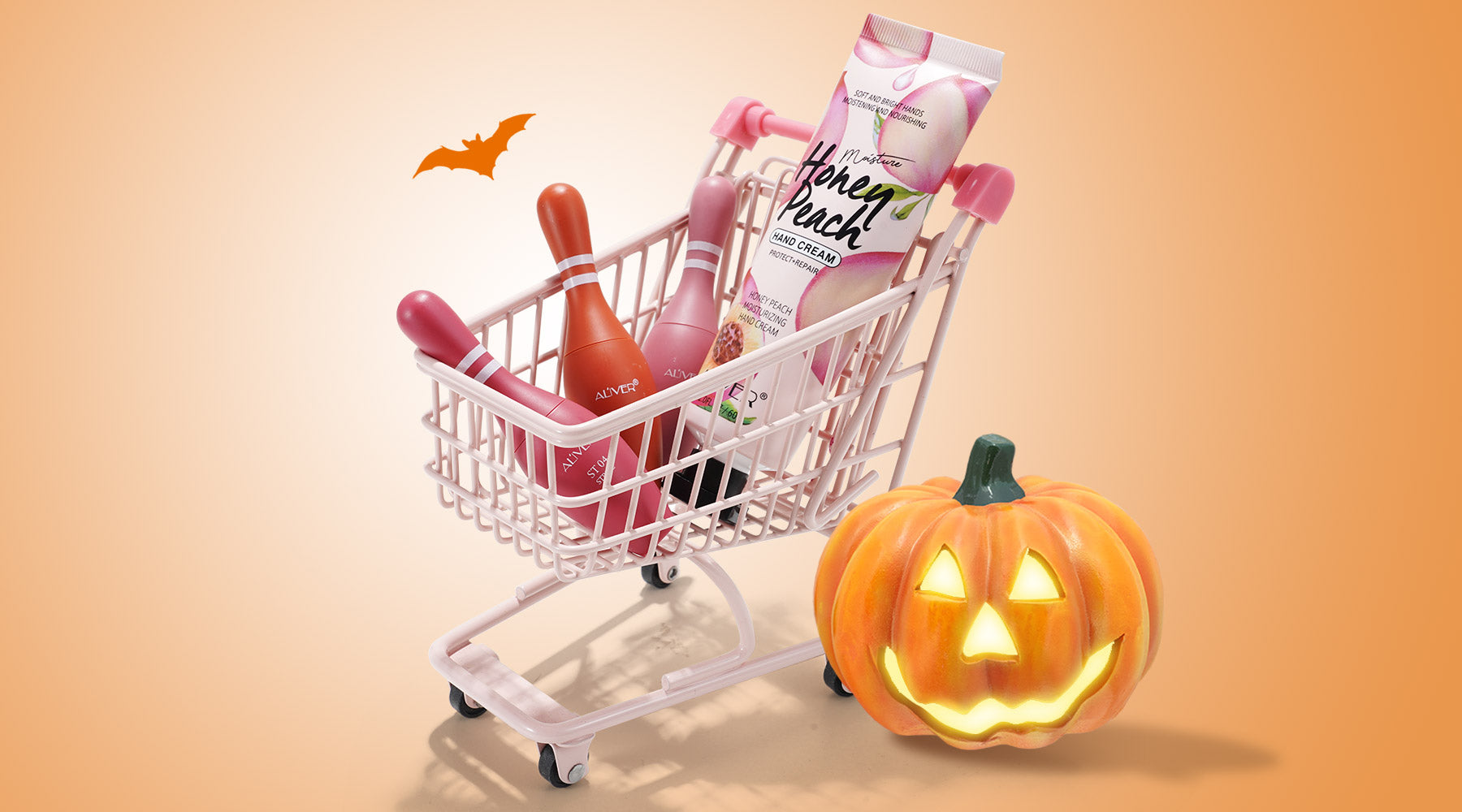 Get Ready For Halloween!-The Big Sale You Shouldn't Miss
Fall is more than a transition season but a holiday party season. You should have got the skincare guide for fall then how about the makeup part? The secret to sparkling at party is makeup stuff undeniably. Halloween is around the corner and your purse is our concern. "Making home salon affordable to everybody" is ALIVER's pursuit and here we've brought the biggest sale for you and more. Whether you want to stock up on fall favorites or get ready for sweater weather, these sales are sure to satisfy you.
20% discount for all items!
No matter skincare, nail products, body care and makeup staple, all those will be 20% off automatically when you order, you can enjoy the offer even 1 piece. Explore the latest and greatest deals at ALIVER, all in one place!
Product bundling will help you save more money by purchasing two or more things together than separately. ALIVER provide multi-purpose gift package from top to toe, with multiple options suitable for the different season from spring to winter all year round, along with holiday special boxes such as Halloween, Thanksgiving, Christmas and New Year etc. You name it!
Get a discount of more than 20% and prepare surprises for your loved one!
What We Are Planning:
Coupons And Vouchers
Nothing compares to that feeling of excitement to win a mystery coupon. You can participate in the game of roulette, and receive more than just a standard discount! It not only makes you join and be interactive but also shows our gratitude to you, it's your support that made ALIVER. Whether you earn that amazing offer or not, you're still walking away with brand new premium quality ALIVER beauty products.
Referral Offers
ALIVER will give referral rewards or offers to encourage customers to tell their friends and family about our brand. Both the individual making the referral and the person they are making can receive a referral bonus of 20% off on each product they buy. Rock with your friends at ALIVER!
Feedback Offers
You are welcome to post your honest reviews! We value your feedback and that would be a great help to beauty enthusiasts who even live on another side of the Earth! Incentives like coupon codes and vouchers can be used on future purchases or a chance to win a prize in a raffle promotion.
The Bottom Line
ALIVER is offering can't-beat price cuts on everything about beauty from skincare and makeup to nail care and body care. Seize the Halloween Sale opportunity which is 20% for all items to save money and supercharge your beauty gallery. There is no better time to have most of your shopping done for the next year, a whole year early!