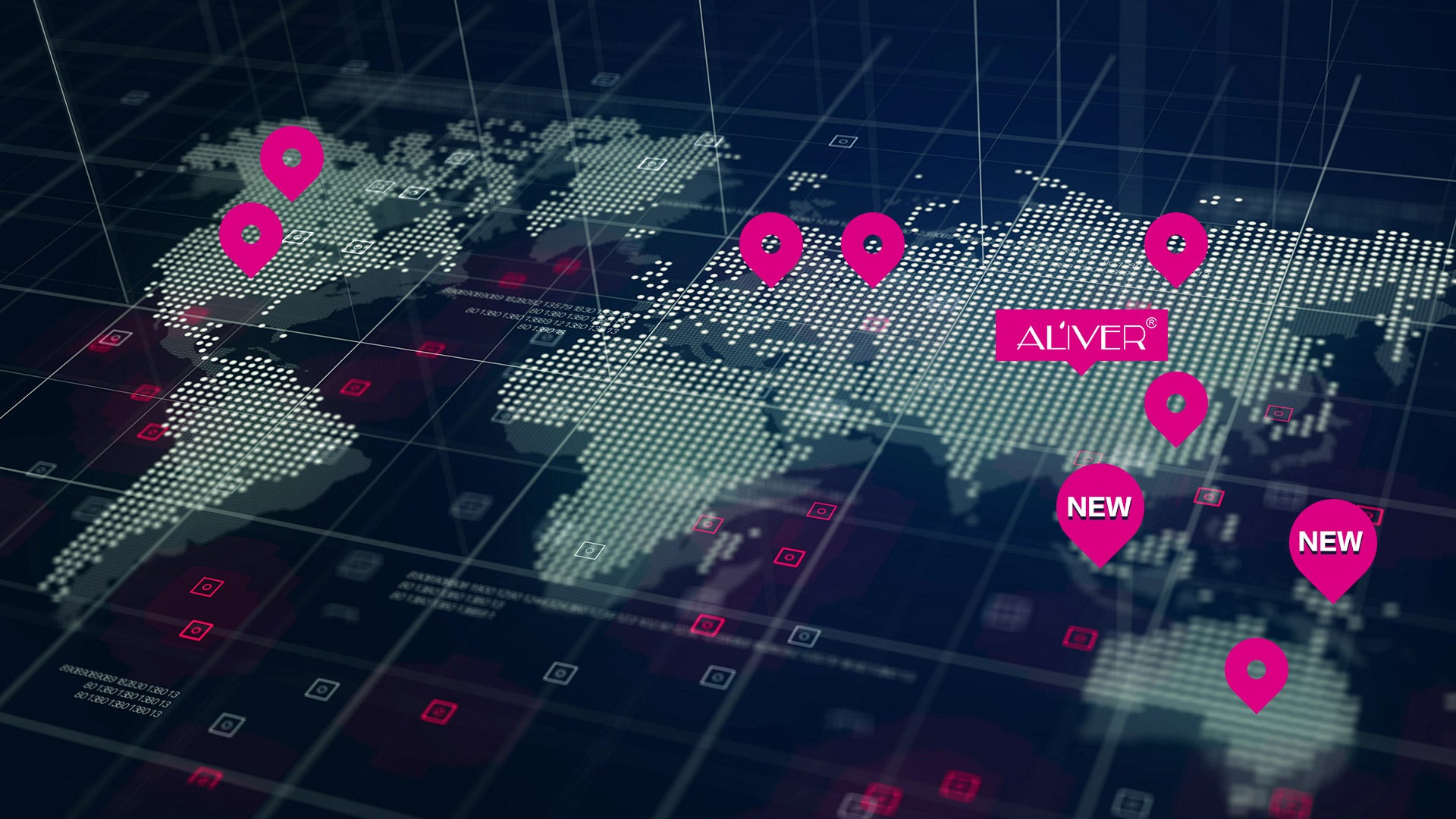 Beauty Industry Leader ALIVER Cosmetics Enlarges Territory With Southeast Asia Launching
USA — ALIVER Cosmetics is once again the leader of the pack in the beauty industry, with its launching of two more overseas warehouses in Malaysia and Indonesia on October 19, 2022. They are a household name in the United States and acknowledged across Britain, Poland, Australia, Indonesia, France, and other locations. This venture completes their worldwide logistics system, providing better service to their local customers in Southeast Asia.  
ALIVER Cosmetics, founded in 2016, has been on a trajectory of success ever since, with yearly turnovers of 50 million dollars. The forward-thinking visionaries and beauty experts at ALIVER Cosmetics desire to "Make home-salon affordable to everyone." Their product line covers the body's full spectrum from head to toe, including nail care, hair care, skin care, body care, and makeup. ALIVER won the trust of clients worldwide by providing spa-like products for home use.
People are tired of waiting for hours for nail technicians and aestheticians at salons, not to mention the high costs associated with each visit. According to Wisebread.com, "The beauty salon trade is a 20-billion-dollar industry to which just about every American woman contributes. Haircuts, blow-outs, manis and pedis — they really add up, your regular salon visits can cost you an average of about $1,800 per year!" The professionals at ALIVER Cosmetics want to change the mindset of customers so they can enjoy and have fun with their daily makeup routine. According to them, "Beauty is not a chore; it can be available from the comfort of your own couch."
The innovative team at ALIVER Cosmetics is on a mission to bring out the hidden beauty in all their clients. "After years of experimenting with professional salon service, we know what means a lot to you. Everything we do is to support and encourage people along the journey of self-discovery. We innovate to inspire a brand-new kind of care and express your unique beauty. Every inch of your body matters. Our philosophy is to turn chaos into simple fun: with naturally active ingredients and transform those into potent formulas."
ALIVER Cosmetics amassed five-star reviews from satisfied customers all over the world. The internet is buzzing with enthusiasm and approval of products such as ALIVER Wine Lip Tint and ALIVER Foundation Stick. New products have arrived also including, ALIVER 3rd Generation Wine Lip Tint, ALIVER Glitter Spray. Limited edition gift boxes such as ALIVER Starry Gift Set, ALIVER Christmas Box and ALIVER New Year Collection etc. These sensational offerings are high on the must-have list of thousands of consumers.
ALIVER Cosmetics offers more than just facial products. Their creations enhance the total body, including hair thinning products like ALIVER Extra Hair Fibers 2-in-1 Kit Set for thinning hair. A very satisfied customer left this review. "As a female with alopecia, this product is so outstanding. They look so natural, blend well, and at an affordable price. I would highly recommend this product"
Also, exfoliating foot masks are available like the ALIVER Lavender Foot Peel Mask. These comments are from a repeat customer. "While other foot peels have left my feet feeling cold and tingly, this foot mask was very comfortable and wasn't too warm or cold. In less than a week, the product worked as described. My wintry dry feet are now smooth as can be. I'll definitely purchase this product again in the future."
ALIVER Cosmetics' focus is to create a safe and superior brand for everyone to consume. They offer smart sourcing beauty and care for buyers and supply impeccable service for their customers.
For more information, please contact Media Relations at Email: info@aliver.com or visit
Website: https://www.aliver.com.
Repost Yahoo, AP News, Market Watch