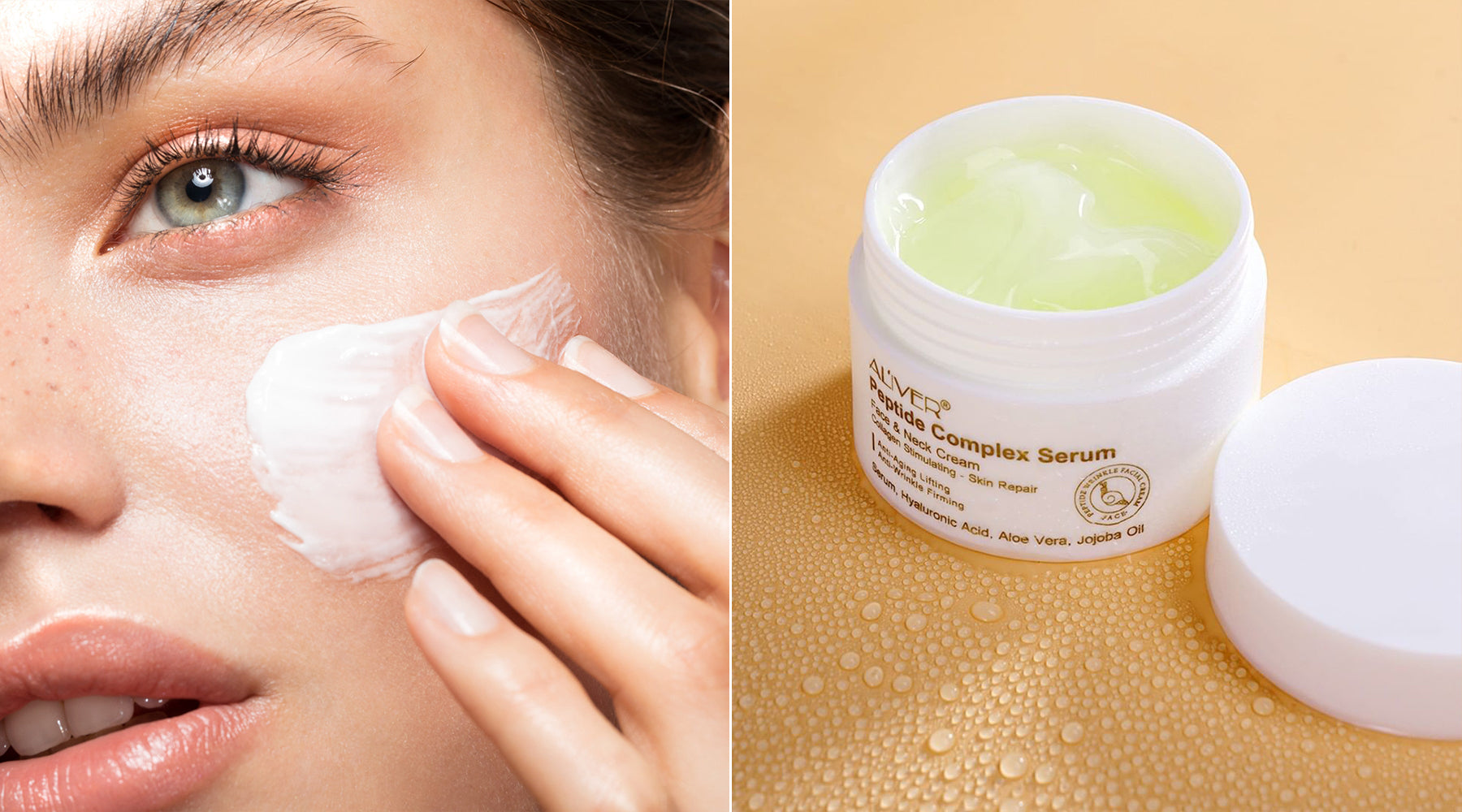 Winter Skincare Hacks That You Need To Know ASAP
Your skin is most taxed during winter. The cold air, dry weather, and lack of sunlight can dull your skin. But don't worry—this blog will help you with fantastic tips to make your skin glow and look radiant in no time!
Add Vitamin C Serum to Your Routine
Looking for a fantastic serum to add to your routine? ALIVER Vitamin C Serum is a crowd favorite. This vitamin C serum features a synergistic antioxidant combination of 20% pure vitamin C (L-ascorbic acid), 1% vitamin E (alpha-tocopherol), and 0.5% ferulic acid to offer protection against aging.
The serum also provides hydration for dry or oily skin types. Its hyaluronic acid content helps prevent water loss from the skin surface during harsh conditions.
Use An Anti-Wrinkle Cream
The colder temperatures can cause your skin to dry, leaving it dull and lifeless. A good anti-wrinkle cream can help hydrate your skin and combat signs of aging.
ALIVER Peptide Complex Serum Cream helps reduce wrinkles, tighten the face, and make the skin look younger overall. It is made with natural ingredients like Lavanda, Aloe Vera, Centella Asiatica Leaf Extract, Sinensis Leaf Extracts, Hyaluronic Acid, and Glycerol, so you can be sure it is entirely safe and gentle on your skin!
Moisturize Your Hands And Lips
It is essential to keep your hands and lips moisturized during the winter. 
We recommend using ALIVER Honey & Milk Hand Mask which is an excellent option for your hands,This mask does a great job of hydrating your skin. It firms up your skin and makes it look more youthful. It's also easy to use—wear it as gloves and let it sit for 20 minutes before washing it off!
And for your lips, we recommend the ALIVER Lip Plumper that will keep your lips in top shape. Infused with natural ginger extract and vitamin E, this lip gloss improves circulation and plumps up your lips instantly, making them look full and beautiful. In addition, it's safe for sensitive lips—you don't need to worry about irritation or burning when using this product!
Exfoliate
Exfoliation is vital during the winter. The cold weather dries out your skin and makes it flaky, so you want to exfoliate regularly to keep your pores clear and healthy. You can use a gentle scrub or a face mask with exfoliating ingredients like apricot or papaya seeds.
You also want to ensure you're drinking enough water—we recommend at least eight glasses daily!
Glow This Winter!
We hope these tips helped you achieve your winter skincare goals. If you have other great skincare hacks you'd like to share with us, let us know in the comments below!
And remember—if all else fails, ALIVER's got your back! No matter the season, our products are designed to help you glow. Check out our website to see how we can make your winter skincare routine simpler and more effective!