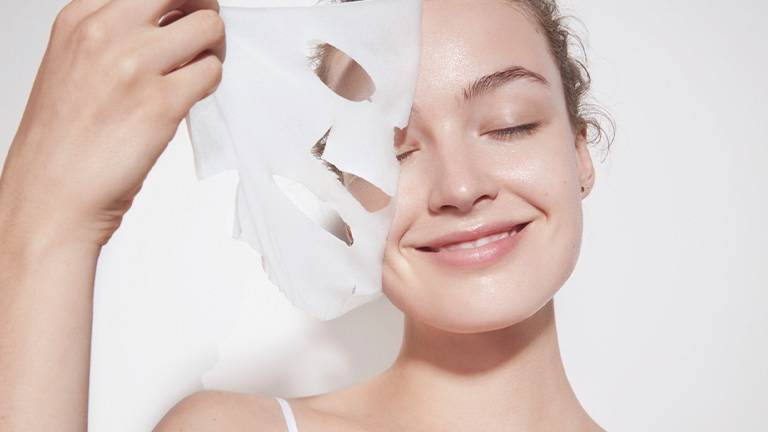 Welcome To The World On Sheet Masks – A New World Of Skin Care
Sheet masks used to be a dominant part of Japanese and Korean beauty and skincare culture. Due to inevitable and proven benefits, they have paved their way throughout the world. Sheets masks are the ultimate treat for your skin that hydrate and rejuvenate skin cells to give an exceptional glow.
There is no surprise that the beauty world is smitten with these masks. They have no potential irritants, no brainers, and no mess. You are just 15 minutes away from feeling fresh and getting your skin's natural glow. So, if you are wondering what this sheet mask is? It is time to clue up. This guide aims to enlighten you with everything you need to know about sheet masks and their benefits.
What is Sheet Mask?
It is a fabric acquired the shape of a face and socked in skincare ingredients such as vitamin B5, botanicals like Agave, essential oils, and other elements. The mask thoroughly infuses the ingredients into the skin for 15 minutes. It gives the skin a soothing, brightening, and renewing fresh feel as you remove it.
The sheet mask is the ultimate solution to daily dust and dry air slams. It helps to reset your skin and prepare it to take on tomorrow's adventures. Sheet face masks can help hydrate and de-stress irritated and damaged skin. Its elements can even provide protection against pollution as well.
When to Apply a Sheet Mask?
There is no fixed time to apply a sheet mask, but morning is considered the right time to kick start the skin with hydrated skin. Whatever the time you select, make sure to apply it after thoroughly cleansing the skin. For this purpose, you can visit the ALIVER store for authentic and beneficial products. Some users also recommend applying toner for improved results.
How to Apply a Sheet Mask?
Apart from a few simple application tips, the application of sheet masks is simple. You just need to open, take the mask out, and press it gently onto the clean and dry skin to help that goodness sink in. Try to apply it smoothly and evenly so it can provide smoothness to the entire face equally. A good sheet mask such as ALIVER Skin Regeneration Anti-Aging Face Mask requires nothing more than 15 minutes to wash out of your skin at the end of the week.
After 15 minutes, massage the serum into your skin to make all skin-friendly ingredients, or simply wipe away the remaining liquid with water or any cotton pad.  
Benefits
The sheet mask is the ultimate part of the weekly skincare routine. There are many benefits of using sheet masks, including:
Intense hydration: All sheet masks, including ALIVER's, make sure to offer deep and intense hydration. Your skin will feel soft and supple after application. Most of the time, you do not need to go with moisturizer to lock in the hydration if you have selected a reliable mask.
Wide and varied:Different sheets are available in the market for different purposes. Hence, whatever your skin requires at the moment, whether the hydration boost or elasticity to a bright complexion, you can surely find a sheet mask made to target it.
Packed with the good stuff:The sheet masks are fully soaked in serums. They contain more than three times the amount of serum we normally use and are available in high concentrations.
Gentle:These masks are usually gentle and reliable for the skin. These are super gentle on sensitive skin. Apply it for 15 minutes and see the glowing and hydrated skin.
Easy to use:People usually overlook daily or weekly skincare routines to long and time-consuming processes. Conversely, sheet masks are incredibly convenient to use. Unlike conventional face masks where things easily get messy, all you need to do is to take out the mask, apply it for 15 minutes and take it off.
Immediate results:These masks show immediate results. Instantly after removing the mask, you will find your skin smoother, brighter, hydrated, and beautiful.
Are Sheet Masks Necessary?
Using a sheet mask is simply a method to apply different serums in a short time. In a matter of 15 minutes, sheet masks act as boost shots for skin hydration and glow. Therefore, sheet masks are the best means to bring on beautiful skin games even in a busy routine. Treat your face a spa and keep your skin ready to accept the challenges of daily life!
Where to buy Face and Sheet Masks?
If you want to have good skin, you need to buy products from well-known brands which offer high quality and harsh chemicals-free products. For this reason, ALIVER is the best brand. It is a storehouse of skin, hair, nails, and lips beauty.
With the aim to offer reliable, safe, and skin-friendly products, they have made all high-quality products available online. You can try their sheet mask as well as others such as ALIVER Collagen Moisturizing Anti-Aging Eye Mask or ALIVER Pink Collagen Infused Lip Mask to focus a particular part of the face. No matter what you want, we ALIVER offers every solution to skin and beauty problems.