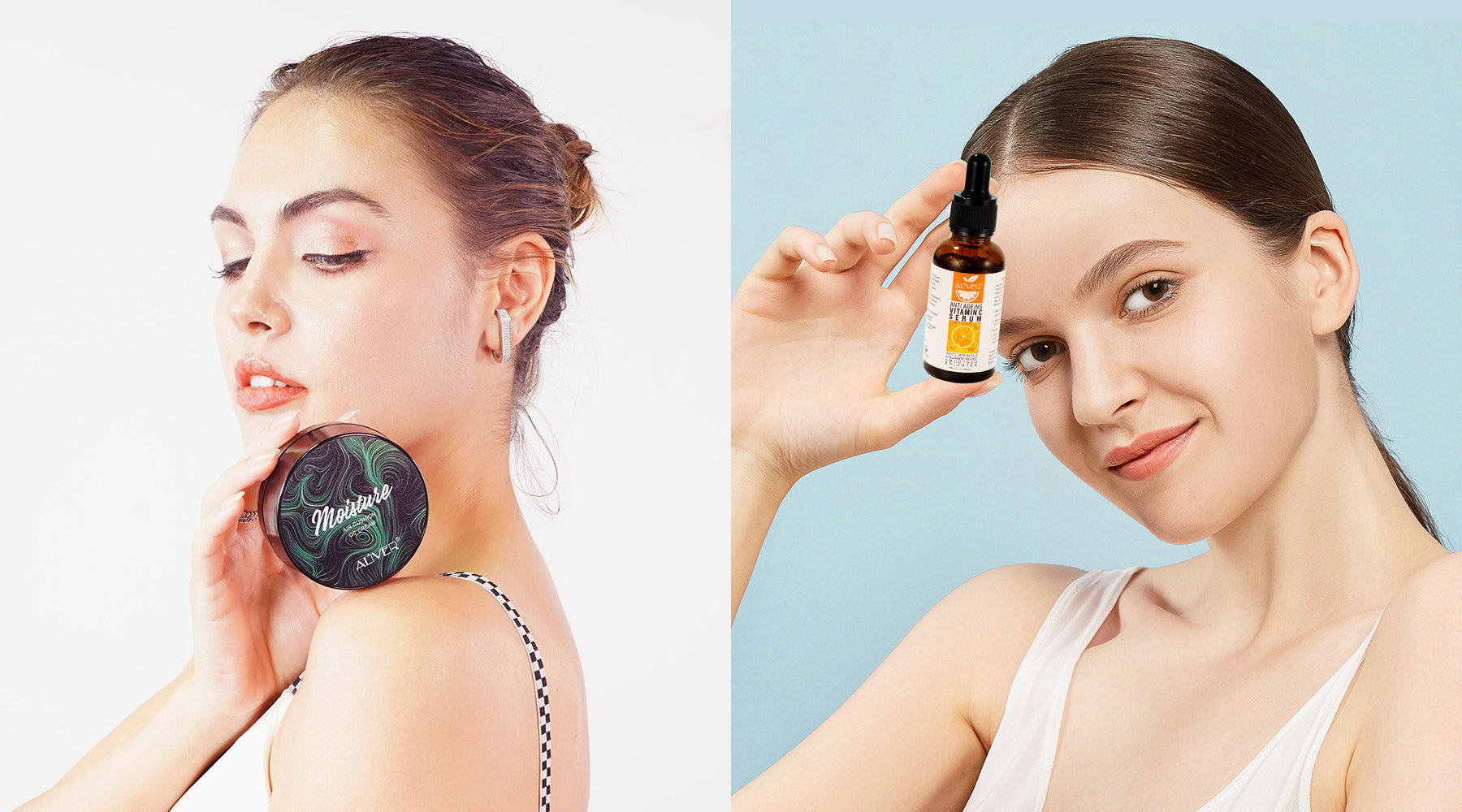 Ways to Achieve a Glowy Base
Ways to Achieve a Glowy Base
Gone are the days of full coverage bases, heavy makeup and full glam. It seems like now we've entered an era where many of us are striving for a more natural look with makeup, looking to achieve a more youthful, radiant and healthy look. A makeup style which is very compliment to many complexions, a glowy base is the key step to perfect as everything else will fall into place. However, there can be a fine line between looking glowy and oily; so, it's very important to get it right.
To help you achieve that effortlessly, natural looking complexion, we've listed our top products to help you prep the skin to perfection as well as makeup products to help you maintain the natural glow you desire.
Aliver Organic Vitamin C Moisturizer
Within any makeup look you're trying to achieve, having a moisturized canvas is absolutely key. What's even better is choosing one that contains ingredients which can elevate that glowing look you're after. One ingredient which does just that is vitamin C. A property which helps brighten your complexion and even out discoloration, a moisturizer packed with such is a great starting point for achieving a youthful look.
If you're someone who feels more comfortable when wearing some form of foundation base on their face, then using a product which does not apply heavily or create the appearance of a heavy base is a great option for a glowy look. A CC and/or BB Cream is the perfect choice as it allows you to tailor your coverage whilst remaining light on the skin. Such products like our own featuring ingredients within to help achieve a fresher look – this compares to matter foundations which feel and look thicker on the skin. With the helpful little mushroom head cushion applicator, gently pat a light layer of the product into the skin. Any problem areas that need extra coverage, you can go in again with the foundation.
Flower Dance Loose Powder
Keeping your base light should be the guide when creating a glowy base. Allowing as much of your naturally radiant skin to come through will make your makeup seem like it's not even there. Once you've finished your foundation, it's important to set it so it does wear throughout the day. Avoid heavy baking with loose powders (especially under the eyes) as it can make your face look dry and heavy. When using our loose powder, take a small amount on a fluffy brush and gently pat the areas you'd like to set. This will usually be around the eyes, nose and t-zone. If you want to set your entire face, take a small amount on a large fluffy brush, patting gently. The key to achieving a glowy base is using minimal mattifying product.
Let your naturally radiant glow shine through and your makeup compliment you rather than overshadow you. You'll be hearing compliments left, right and centre is you follow our steps to achieving a glowy base.