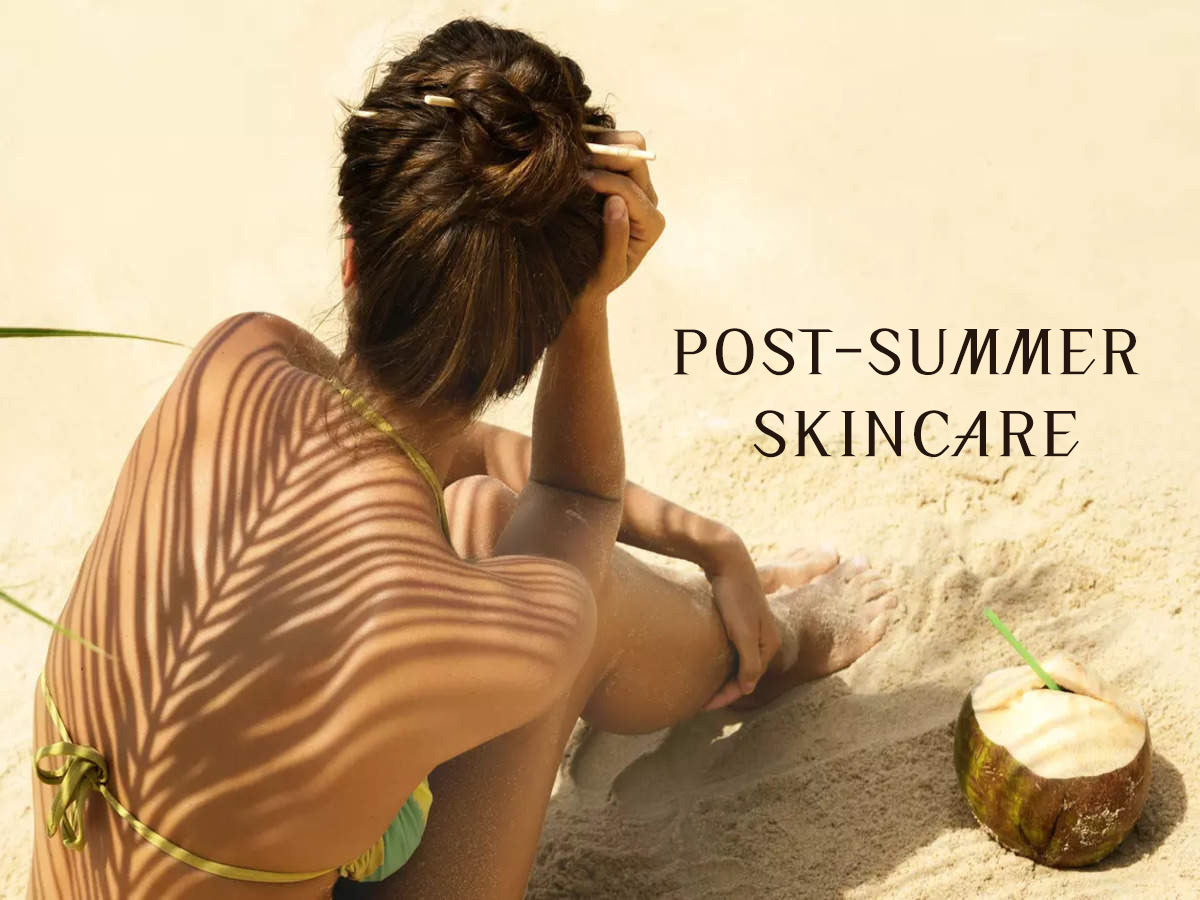 Top Tips for Post-Summer Skincare
Summer has officially ended and with autumn days, inevitably commenced a different skincare routine. We hope you know that after spending all those days at the beach or by the pool, your skin deserves and craves moisture and nourishment. Yes, we're saying you need to pamper it to the maximum to make it look and feel supple and radiant. Switching from body lotions and yogurts to body creams and butter is just one of many steps your skincare routine will consist of when summer ends.
Refresh and detox
Sun exposure, sand, salt, and endless sweating during summer heat take a toll on your skin. Have you noticed that the skin on your face feels less elastic than it did in the spring? No matter how much you hydrate your skin during summer, sun exposure will dry it out and cause dullness. To bring back the old shine and help your skin look rejuvenated, you'll need to detox it. ALIVER Therapeutic Grade Essential Oil is the perfect product to help nourish, hydrate, relieve skin aging and inflammation while improving overall skin health. Rich in Vitamin A, Vitamin B3, Vitamin C, Vitamin E, Serum, Collagen, and Hyaluronic acid, ALIVER ONE1X Therapeutic Grade Essential Oil is the highest quality rose essential oil. If you add ALIVER Skin Regeneration Brightening Anti-Aging Anti-Wrinkle Face Mask to your detox and refresh step, you will feel like you've gained entirely new skin on your face. Young, tight, bright, and flawless. The face masks offer instant hydration and brightening, whilst creating firmer, healthier, and brightening skin that radiates confidence.
Offer hands proper care
How often do you pay attention to the condition of your hands? Are you frequently in such a rush that you don't get to moisturize them? Don't let your hands grow older before the rest of your body does. To offer them proper care, apply one of our hydrating hand masks. ALIVER Honey & Milk Hand Moisturizing Mask can firm your skin for a youthful glow. When you want to reduce visible signs of aging and provide intense moisture to your hands, this mask is the perfect solution. For extremely dry hands, apply an ALIVER Hand Moisturizing Mask that quickly eradicates dryness and offers anti-wrinkle and anti-aging properties. Apply it once a week to keep the hands smooth during fall and winter.
Exfoliate your feet
Sandals, slippers, and walking barefoot on the beach put too much stress on the feet. To keep them smooth and ready for warmer footwear, you'll need to treat them properly. Sloughing off dead skin cells is vital to reveal the new skin that will make your feet feel smooth and soft again. With ALIVER Exfoliating Foot Mask, your feet will get the proper exfoliating treatment alongside nourishing care. Choose an all-in-one foot mask for beautiful, healthy-looking feet! Exfoliating peel-off foot masks are specially made to remove calluses and make feet smooth and soft again. Natural plant-derived ingredients soften rough skin and leave your feet feeling fresh and energized. Exfoliating peel-off masks are applicable to all skin types, and perfect for dry, cracked, fatigued, and aching feet. Choose from a wide spectrum of foot masks including Chamomile, Rose, Cucumber, Lavender, Aloe Vera, Coconut, Lemon, Papaya, Avocado, Milk, or Olive to offer your feet premium spa-like care.
Pamper your lips
Have you been paying enough attention to your lips during summer? Are they slightly chapped and need regeneration? Don't worry, you're not the only one, and all is not lost. First, you'll need to exfoliate the lips thoroughly. Use a natural lip scrub to offer your lips hydration alongside exfoliation. Apply our ALIVER Pink Collagen Infused Lip Mask to dilute lip marks and make lips softer and more tender. It's the one product you need to soothe and soften your lips. The mask maintains nourishment for a long time and further smooths the skin.
Final thoughts
Post-summer skincare is vital. You'll want your complexion to be flawless, your hands smooth, and your lips regenerated and soft to allow that fall makeup to look gorgeous on you. Remove dark spots, detox your skin, improve the look of your lips, and pamper your hands and feet to have your skin ready for colder months. Choose our premium products to offer your skin the best care it deserves.