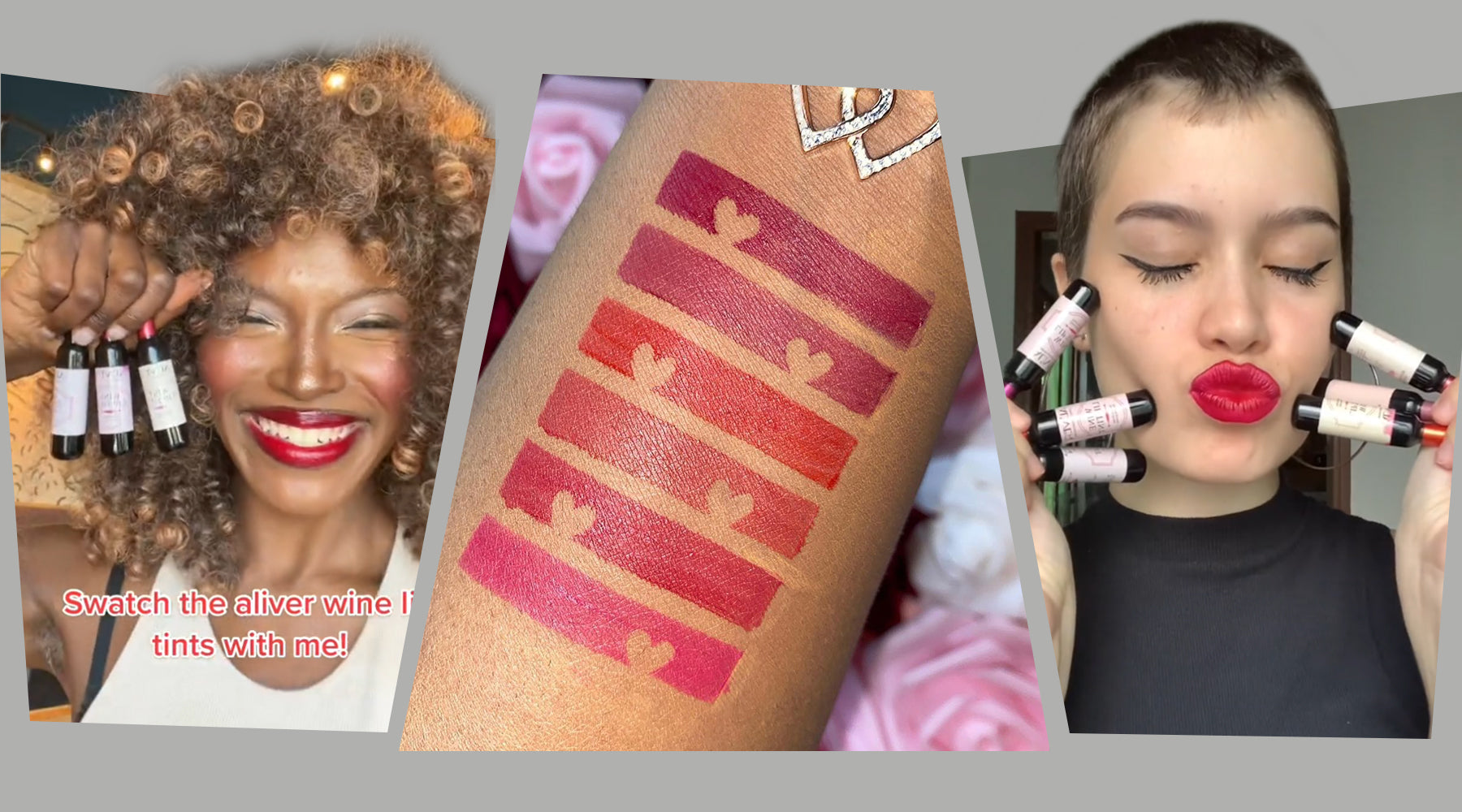 Struggling To Find The Perfect Lip Shade? Here Are 5 Tips From An Expert Makeup Artist
Finding the perfect shade of lip color may seem just as elusive as a great Tinder match. But, you're not alone in this struggle. Most people break their heads over it, without much success. That doesn't have to be the case if you know how to choose your next lip color. We've got five tips from an expert makeup artist to help you find a lip shade that brings out your inner goddess, every time you wear it.
Let's get started.
1. Find Out Your Skin's Undertone
Undertones can play a huge role in how well a product works for you, and when it comes to lips, this is especially true.
If you have a warm undertone, you might look better in shades of red and orange. On the other hand, if your skin has cool undertones, pink or purple colors may be more flattering.
An easy way to identify the undertone is by looking at the veins on the underside of your wrist. If they look blueish or purple-ish, you have a cool undertone; if they appear greenish-yellow—you're warm.
Once you've determined your skin's natural undertones, half the battle is won.
2. Take Note of Your Skin Tone
Generally, fair skin tones look best in cool-toned shades like pink, orange, red and purple. The contrast between the cool color and the skin tone makes the lip shade pop. On the other hand, medium to dark skin tones look better in warm-toned shades like yellow, orange, and brown.
You can also use this as a guideline when choosing a lip liner or lipstick—but remember that it's not an exact science. If you want to experiment with new colors and see what works best for you, go ahead.
3. Spare A Glance at the Ingredients
While color is an essential factor to consider, the ingredients in your lipsticks are equally important. This way, you can spot potential allergens and choose a finish that matches your style!
Here are some common lipstick ingredients that you can look for to help narrow down the choices:
Waxes (paraffin wax, carnauba wax) give a smooth, creamy finish to your lips
Butters (candelilla wax) add shine and moisture to your lips
Hydrogenated oils (beeswax) add glossiness and texture to your lip color
Oils (castor seed oil) add shine to your lip color without being too greasy or sticky.
4. Be Creative With Glosses
Consider it as taking a lip color for a "test drive." When trying a new color family, sticking with lip gloss is more comfortable than a lipstick swatch. In addition, lipgloss is often less saturated than lipstick—you can layer it over your favorite lippies and liners for a unique look.
5. Build Your Lip Look
The last step is completing your lip look by choosing a shade that complements your skin tone and shape.
Deep, bold shades in a matte finish are the most attention-grabbing for lips.
Lip glosses and satin finish lipsticks can make your lips look plumper than they are.
Lip liners, especially in darker shades, create depth and dimension for a fuller pout.
By layering different lip products together, you can create a long-lasting lipstick that perfectly suits your complexion!
Shop Your Favorite Shade
So there you have it, ladies. It's time to go out there and get those lips looking fabulous!
If you're looking for an excellent place to start, go with a nude or pinkish nude for a beautiful natural look and a red for something bolder! Check out ALIVER Wine Lip Tint for a wide selection of colors.