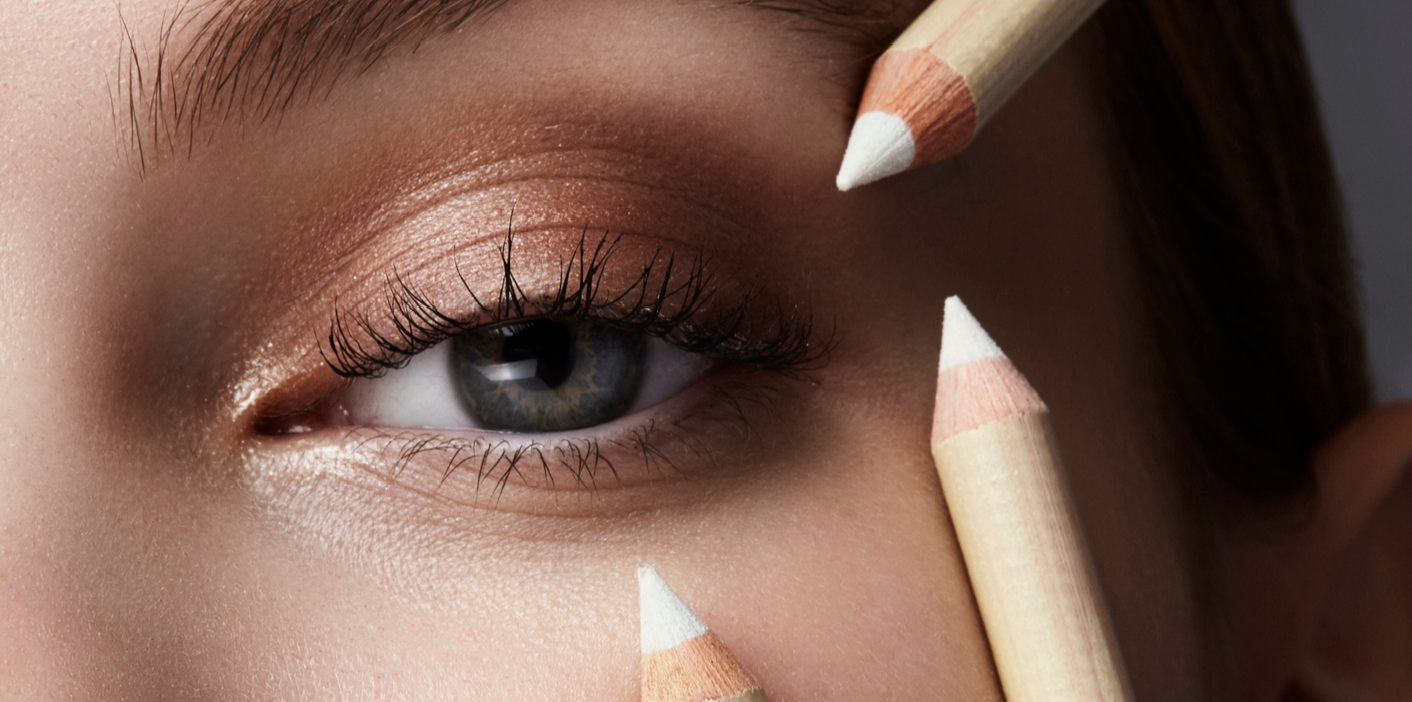 Struggle With Eyeliner?Tips From Makeup Artist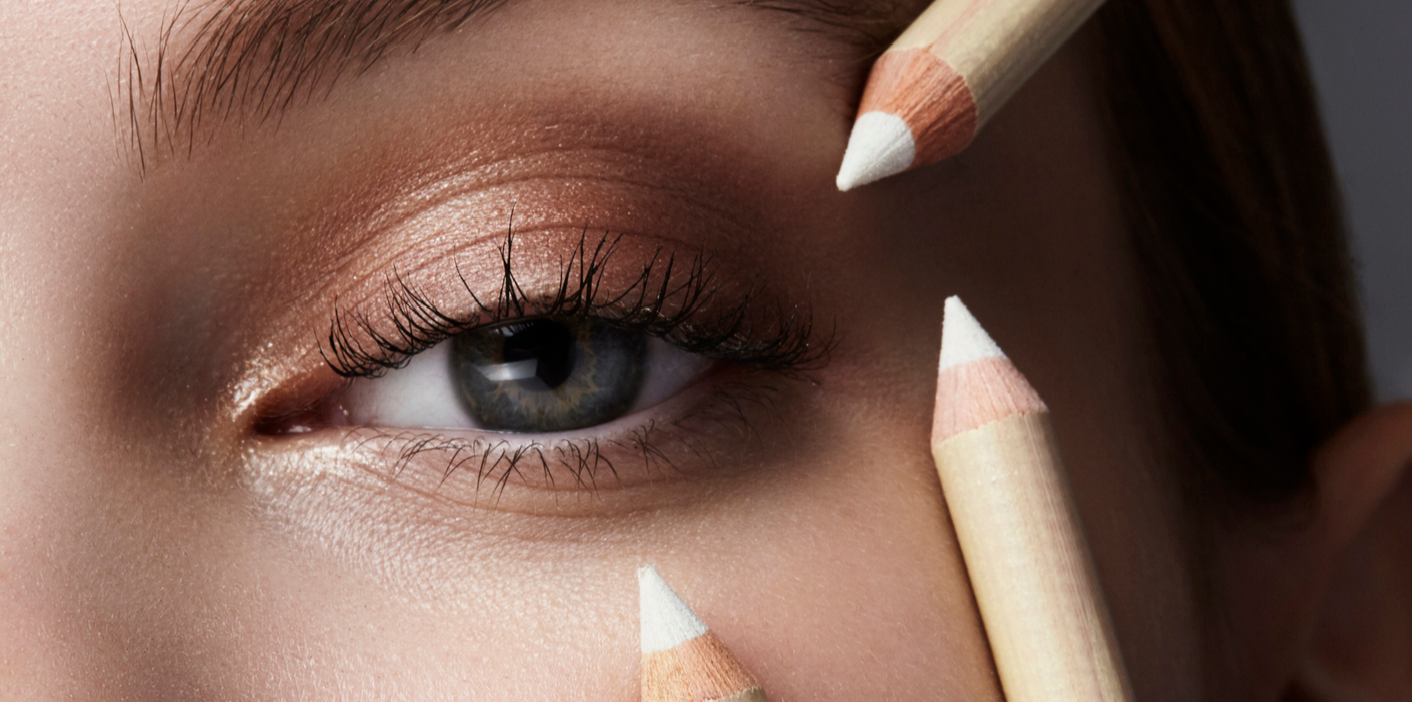 Even if we eventually get the perfect foundation base on our face,here we step into another dilemma-Eye makeup which aims to make the eyes look noticeable and attractive.The first thing to consider when it comes to eye makeup is eyeliner which plays an important role to define the eyes and final look.It'still, after all these years, somehow one of the hardest to apply.
Don't need to be daunted,we've compiled step-by-step tutorial,plus tricks and tips from pro,help you master eyeliner application in no time!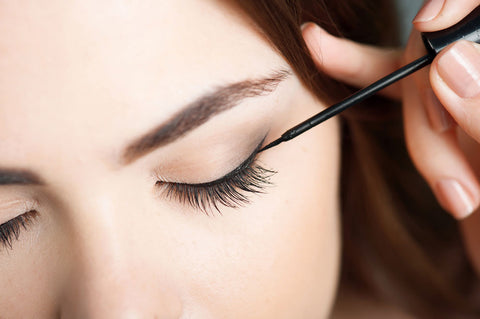 Pick the Right Type
There are three basic types of liners,each has its own special application and skill level.
Liquid liners are used for their precision,gel liners are matte and glide on easily,pencil eyeliner might tugs at skin and sometimes doesn't spread as smoothly or thickly as gel or liquid liners.
I personally recommend gel eyeliner,there will be just a tiny smudge while with a liquid eyeliner might mess up for beginners.But liquid eyeliner is the most dramatic and attractive if you have mastered your eyeliner application.
If you want a softer start before moving to gel, using eye shadow as eyeliner can also help.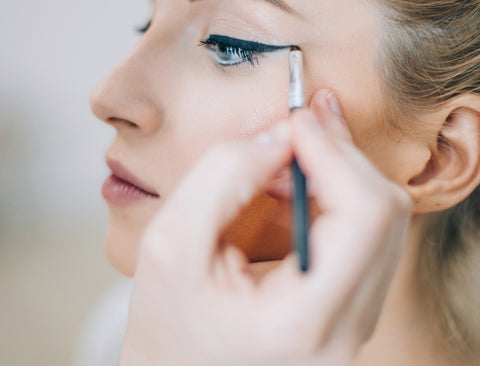 Just Do It !
Close your eyes a tiny bit so that you can see your upper eyelid.
To get smooth eyeliner,find some support for hand.Anchoryour elbow on the table when doing makeup,or rest your pinky on your cheek.
Place your finger at the corner of your eye and pull outwards, making the skin taut.
Start at the outer corners of the eye and draw liner going inward and go as close to your lash line as you can.
Drawing shortdashes along your eye, then connecting them,slowly and steadily.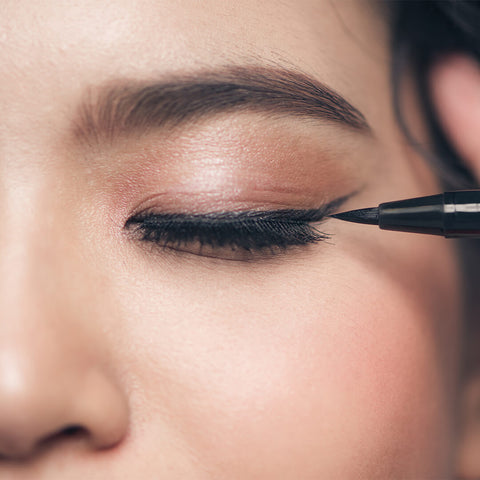 Bonus Tips
Apply your eyeliner after your eye shadow and before your mascara. If you apply eyeliner before eye shadow, the eye shadow will cover the eyeliner.
Newbies should apply eyeliner before mascara and eyeshadow, to allow for smudges and mistakes.
Always curl your lashes before you apply eyeliner.
After applying liquid liner, keep your eyes closed for 30 seconds. This will give the liquid enough time to set and prevent any accidental smudging.
Mess up? Don't worry,things will become easier if you have cotton swabs on hand.Dip a cotton swab in makeup remover to correct the mistakes,or dab a small amount of concealer cover it up if a smudge has already dried.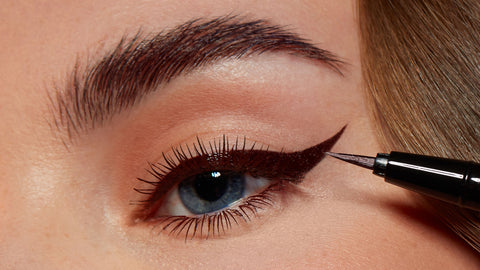 Then, just apply mascara as usual.
Want to act like a pro?Not only skill but also need to take eye shape,eye color into consideration.Consult our article on Apply Eyeliner Like a Pro In No Time!