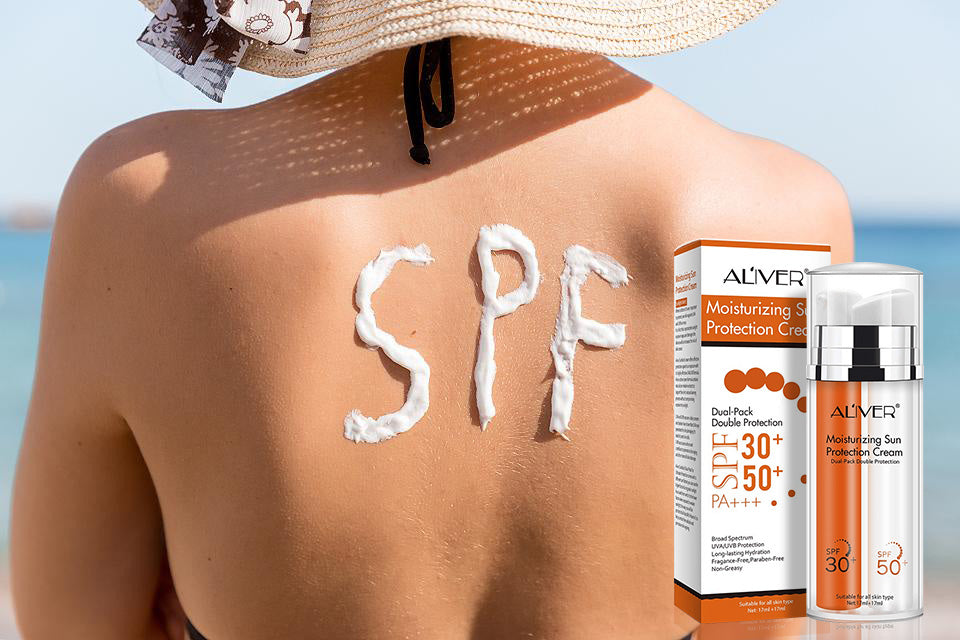 Should You Wear Sunscreen Year-Round?
Beach weather is over, and pumpkin spice season is in full swing. But, while you may be busting out your favorite chunky cardigans, the chill in the air doesn't mean you can skip on your daily SPF. It may not be that hot outside, but UV rays don't care.
So yes, you need to wear SPF year-round - here's why.
Defend Against Skin Cancer
The American Cancer Society and The Skin Cancer Foundation note the severe damage unprotected sun exposure has on the skin. Going outside (even in winter) without sun protection can lead to sunburns and skin cancer from harmful UV rays.
Good to Know: UVA rays cause premature aging, and UVB rays cause sunburn and tans. You need protection against both.
Fight Signs of Aging
Do you forget sunscreen if it's cloudy out? What about if you're just going to run a quick errand?
Every time you skip putting on sun protection, the cumulative effects of sun damage will eventually take a visible toll. Some of the most noticeable signs of sun damage are brown spots (age spots) and signs of premature aging from UV rays.
Prevent Skin Discoloration
Skin discoloration or hyperpigmentation caused by accumulated sun damage is hard to treat once you have it. These areas of discoloration are often tan to brown and can develop on the face, head, hands, and arms. You can help prevent these spots from appearing on your skin by wearing sunscreen daily.
Tip: If you already have skin discoloration, try a lightening serum like the ALIVER Dark Spot Corrector.
How to Properly Apply Sunscreen
Finding a good-quality sunscreen that works with your skin type and applying it correctly is crucial for adequate sun protection. We're helping make things simple. Follow the best sun safety practices below to keep your skin happy.
Apply a broad-spectrum sunscreen to block UVA and UVB rays. Always aim for a minimum of SPF 30.
Use sunscreen on your face and body. You want to apply sun protection to any part of your body exposed to the sun - think about your arms, ears, chest, hands, and legs!
Reapply sun protection every two hours, regardless of the SPF rating.
Look for a fragrance-free, non-comedogenic (doesn't clog pores) sunscreen if you have sensitive skin.
The Best Daily Sunscreen
The ALIVER SPF 50 + SPF 30 Natural Sun Lotion is a dual-pack sun lotion for the face & body. This lightweight, waterproof, and fragrance-free duo won't block your pores or leave you feeling greasy. Its moisturizing formula, which is packed with vitamins and antioxidants, works to keep skin hydrated, smooth, and protected.
Use both on your face and body whenever you spend time outdoors.
Final Thoughts
To protect your skin from sun damage, applying broad-spectrum SPF daily - even during the cold seasons, is essential. An SPF of 30 or higher will ensure your skin is fully protected. Also, don't forget to look for a daily SPF packed with skin-loving ingredients to keep you hydrated, protected, and shine-free.