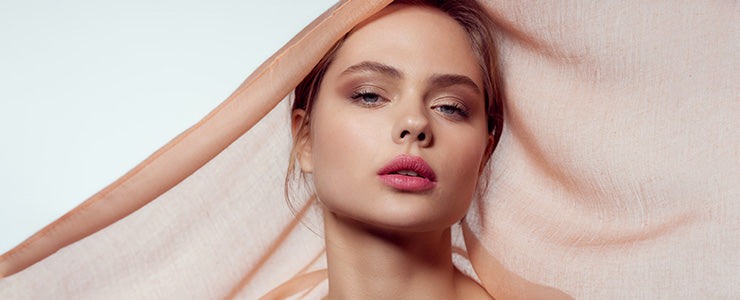 How to Get Flawless Foundation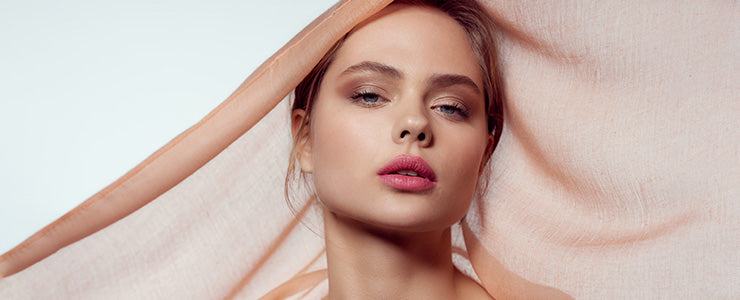 There's nothing worse than walking around with a face full of patchy foundation.Foundation is an essential product for a beautiful face,but chances are,the makeup you are wearing which cost the time you squeeze from bed time just sit on the top of your face or slip and slide by the time you leave the home and you're bare-faced again.How can we do makeup "effectively"-instead of wasting time in the front of dressing table? Read on for your guide to achieve that second-skin look.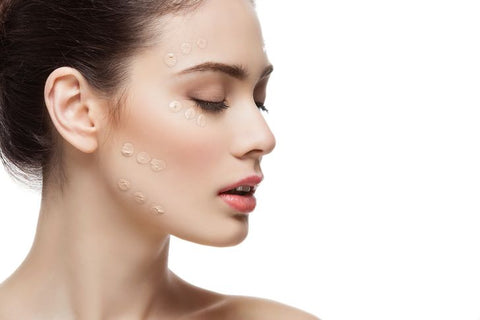 Find The Correct One
Your need to know your skin type when searching for a foundation. If your skin is oily/combination,deal with a matte foundation or if your skin is dry/normal,a dewy foundation works better. Also, determine what formula do you want, a liquid, cream, powder or stick.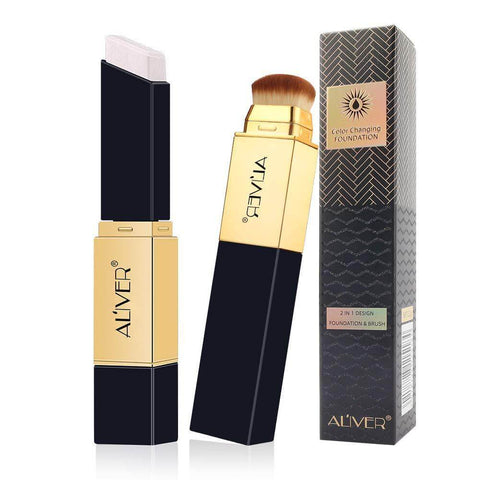 Aliver® 2-in-1 Colour Changing Full Coverage Foundation Stick
If you prefer a stick formula, this full coverage foundation stick is the real deal! Instant makeup for a natural, perfect look.The color changing magic would adjust to your skin tone and neutralize imperfections for a flawless finish.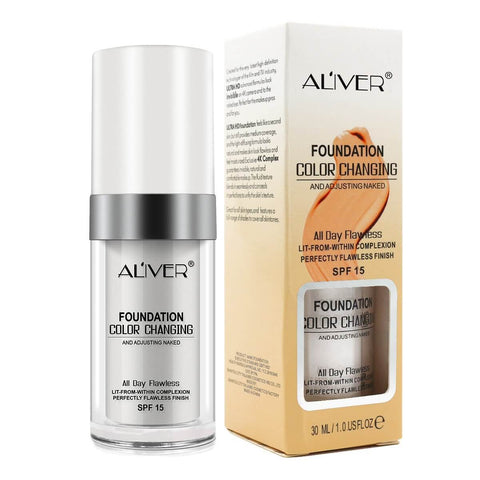 Aliver® Flawless Color Changing Liquid Foundation
The soft, matte liquid offers a medium to full coverage that has a velvety finish on the skin- and it never looks flat or cakey, giving you a natural makeup look.With SPF 15 it'll help protect your skin from sun damage.However,we'd also recommend applying a stand-alone SPF beforehand.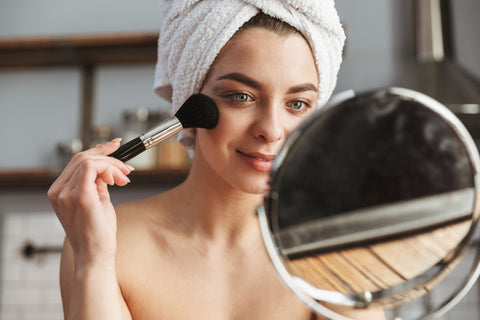 Prepare Your Face
For the perfect canvas, make sure your skin is clean and moisturized.Makeup tends to stick to the dry patches of your skin, causing creased looking foundation.Exfoliation and hydration are key here.Use a nice exfoliator at least 1-2 a week and following with moisturizing face mask. 
Morning cleansing and skincare routine are necessary to remove any toxins built up from the night and wake up your skin.Finally, wait for a few minutes to let the moisturizer sink into your skin before applying makeup.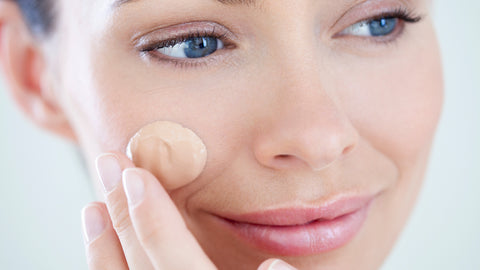 Primer First
The secret to getting flawless finish from work to date-night,is to use proper primer for your face.Hydrating primer can minimize pores and correct your discolor,ensure the foundation easy to blend out and prolong foundation for all-day wear.
Apply the Foundation
The best canvas do need the right tools to work on.
For light coverage,most people prefer to use fingers to get more natural, skin-like finish. Slightly damp blending sponge is good for the medium to full coverage.Bounce it over,through the center of your face, and blend it outwards.Brush works well too.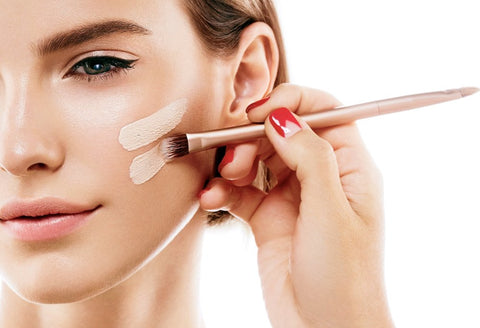 Use a Concealer 
Look for a lightweight liquid in a color one shade lighter than your skin,going too light will look fake.
Set Your Look
Loose Powder and pressed powder are equally suitable.Use a fluffy brush and sweep it slightly on your face to avoid disturbing your foundation,focus on the oily surfaces and T-zone.
If powder doesn't work for you, you can also try setting spray to get more dewy finish.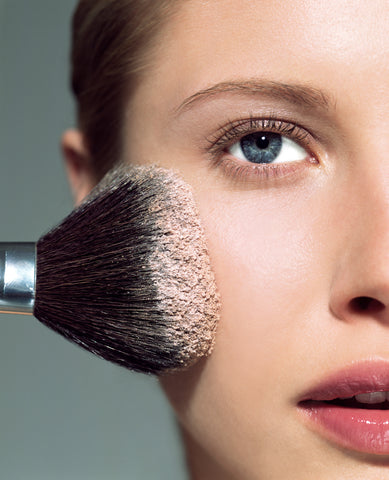 Perfect when you're on the go all day even wearing a mask!