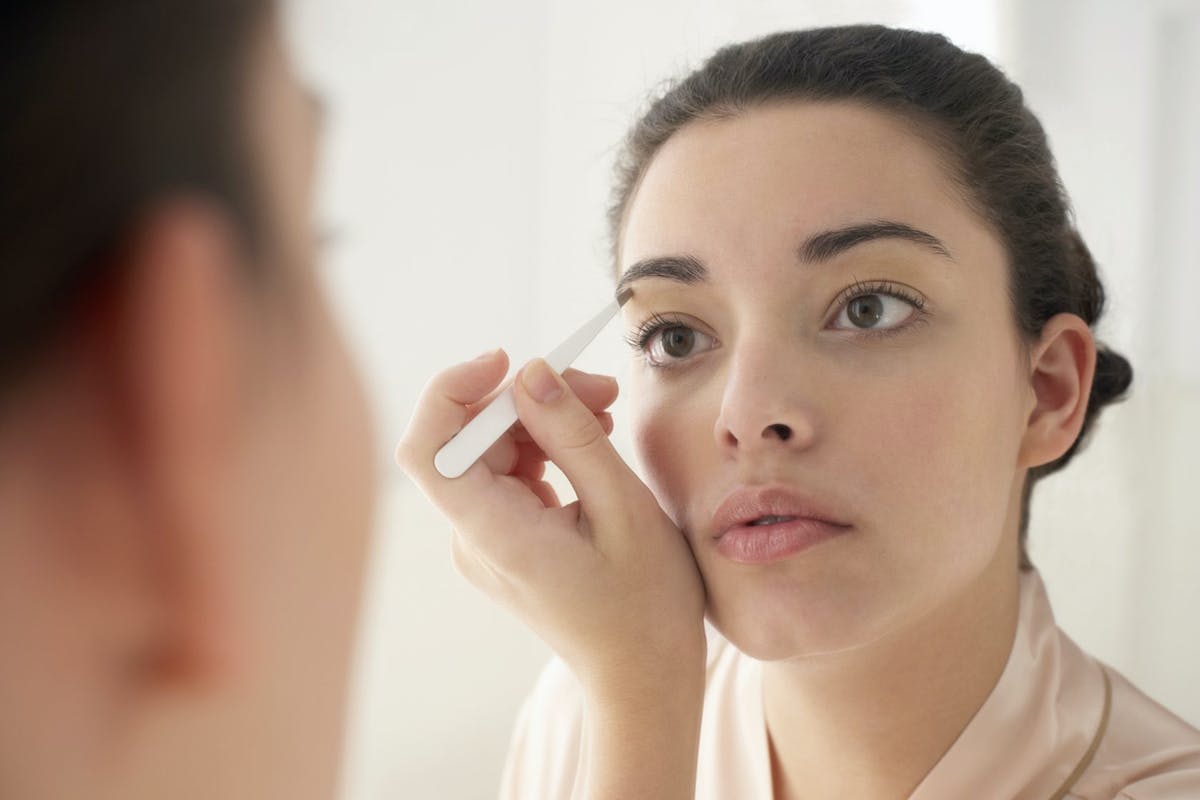 How To Get Dreamy Eyebrows: Best Tips And Products To Use
Did you know that eyebrows define your facial structure? Yes, eyebrows can make a huge difference in transforming your look, and that's precisely why you should take extra care in grooming your eyebrows according to their shape. 
If you want to get dreamy eyebrows but don't know where or how to start, here is an article. Here, we give you secret tips and products for perfect brows. 
Six tips to achieving dreamy eyebrows
1. Do not over-shave your brows
Lush eyebrows are gaining popularity this year. Be sure not to overpluck your brows while shaping them using tweezers. Make it as natural as possible, only removing the hairs that overlap your brow lines. The trick is to use ALIVER One Step Eyebrow Stamp Shaping Kit when shaping your brows to get the desired shape, just like magic!
2. A good brow brush does the magic!
Sometimes, just giving your brow a brush is a way to achieve a perfect look; you don't need to make it complicated anymore with all the shaping and plucking. A simple brush is a trend; Getting the right brush for your brows is what you need to do.  ALIVER Dual-color Eyebrow Stamp Stencil Kit has a brow brush that works magic for your eyebrows.
3. Try threading 
Threading goes a long way in giving your brow a perfect shape. You don't want to make it too painful and hard for you. For sensitive skin, waxing is a no, no. When done on sensitive skin, waxing can cause breakouts, which is why threading is preferred.
4. Embrace your natural brow shape
Keep it natural, If possible. Try as much to maintain the shape of your brow. Reshaping your brow will give you a different look, but what if the shape does not match your face? The 2022 makeup trend is about embracing a "no makeup" look that keeps everything at the minimum and natural yet outstanding.
5. Treat your brow hair like your head-hair
The same hair care routine you follow should also apply to your natural brows. Brushing your brows is not enough; groom them; treat them as your hair. You can apply coconut oil to your brows, allowing them to grow and take shape. Lush eyebrows are a trend you can achieve by using  ALIVER Rosemary Oil for Hair growth or ALIVER Ginger Hair Growth Oil.
6. Do nothing permanent on your brows
There is a higher chance of regretting doing something irreversible with your eyebrows; as much as you might consider getting a brow tattoo or laser hair removal, it is safe to opt for reversible processes like threading or simple tweezing. You can use ALIVER Dual-color Eyebrow Stamp Stencil Kit, a temporary patch of perfect brow shapes that you can remove anytime.
We might not realize it but getting the right brows to match your makeup look is the most important part of makeup. Most women admit that it is not very easy to get their brow makeup right; most times, the two brows do not match, the color is completely off, or the brow is too thin or too lush. The best way is to keep it as simple and natural as possible.