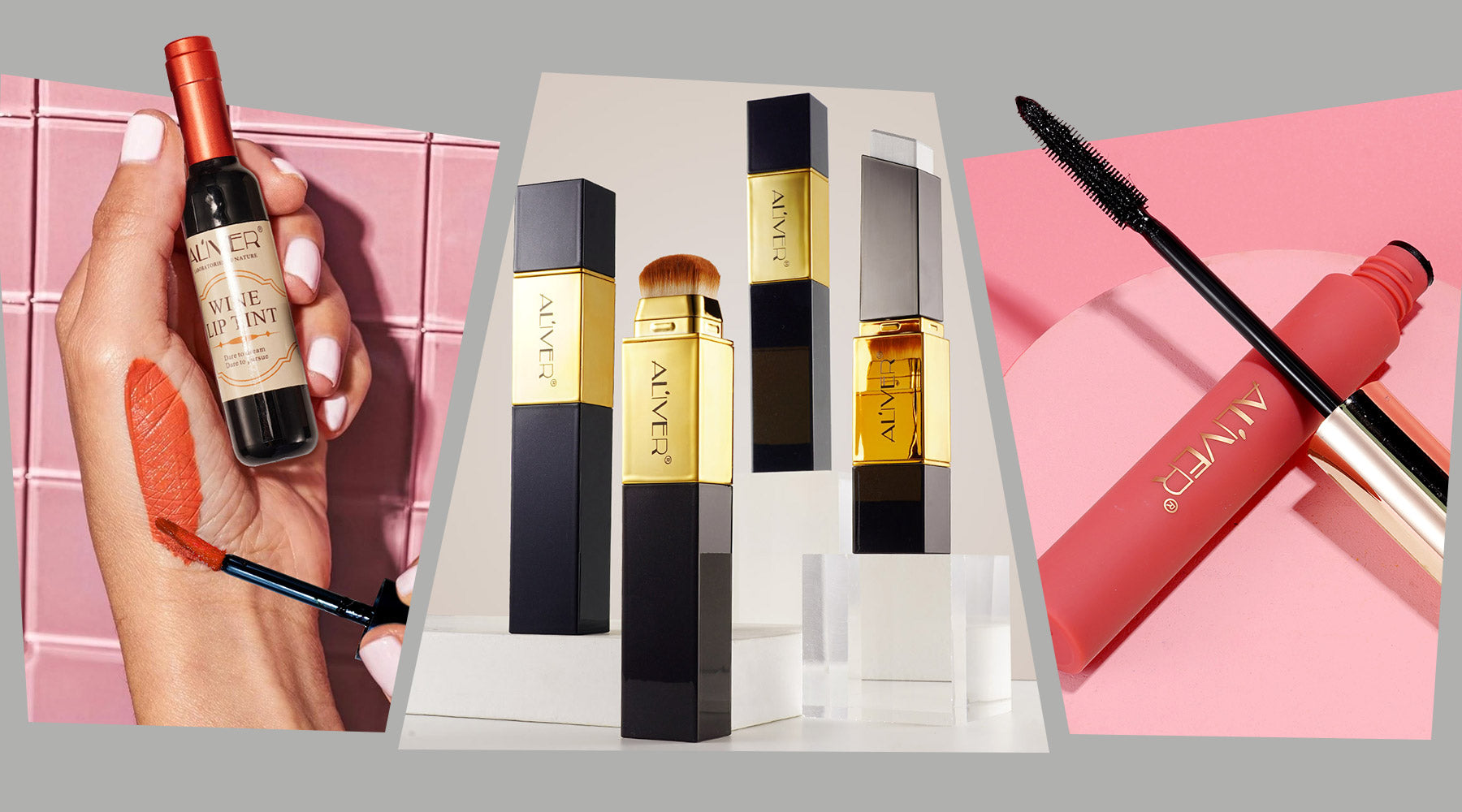 How To Do The Trending "I'm Cold Makeup Look"
Remember "sunburn blush", the makeup trend that took over the summer? Well, here's the winter version!
If you're looking for a new way to spice up your makeup routine, we've got some inspiration for you.
This season's hottest trend from TikTok is the "I'm Cold" makeup look. It's pretty much what it sounds like—a simple, soft makeup look that mimics the natural blush you get from the cold winter winds.
The best part? It doesn't require any special skills or products. You can do it in just five minutes with the stuff you already have in your vanity bag!
1.    
Apply Your Base Products
Apply a full coverage foundation. ALIVER Flawless Color Changing Foundation and Concealer Sets are the perfect choices to give you that smooth canvas to start with. It's moisturizing, color-correcting, and at the same time not too thick - you wouldn't want to deal with cakey makeup during any season! This waterproof foundation and concealer duo is also packed with SPF 50 to protect your skin.
Once you're done with your base, fill in your brows like you usually do. There are no rules for this one, so feel free to experiment!
2.    
Pick Your Favorite Blush
Now, the blush for this look is the pièce de résistance. Our favorite hack to prevent blush from fading fast is by using a lip tint. You read that right!
ALIVER Wine Lip Tint isn't just for your lips, you know? This long-lasting, non-fading, and waterproof lip tint comes in six flattering shades for you to choose from—perfect for any winter look! For the best effect, choose a shade that matches your skin's natural flush.
3.    
Apply The Blush
This part is crucial! Apply your blush to the high parts of your cheeks. Ensure that you apply it as close to your nose as possible. We found that doing this in slow, circular motions creates a natural look.
Then, dot your blush at the tip of your nose. Make it look like you just got frost-bitten because of the chilly winds outside. Remember—just the tip of the nose! If you include the bridge of your nose, that may look like a sunburn instead.
4.    
Do A Simple Eye Look
This part is completely up to you.
The "I'm Cold" look can pop with just a simple eye look, but if you want to take it a step further, we recommend ALIVER 4D Starry Silk Fiber Mascara!
This waterproof mascara gives you long and voluminous lashes, and it doesn't smudge or clump.
This is the perfect mascara for anyone who wants to get their makeup done quickly in the morning but still look polished when they walk out the door.
5.    
Finish Off With The Lip
To keep the natural makeup look going, finish off with a flattering, pink lip. ALIVER Wine Deep Red High Shine lip gloss in the shade Hello Pinot Grigio is not only flattering a wide range of skin tones, but it's also made with a non-sticky, hydrating formula designed to stay on your lips for over 12 hours!
The Bottom Line
As you can see, this makeup look is definitely a must-tr trend! We hope you've enjoyed our tips for how to do it and that you'll remember them when you want to give this look a try.
If you're looking for more beauty hacks, we have plenty more where that came from. Check out our blog!