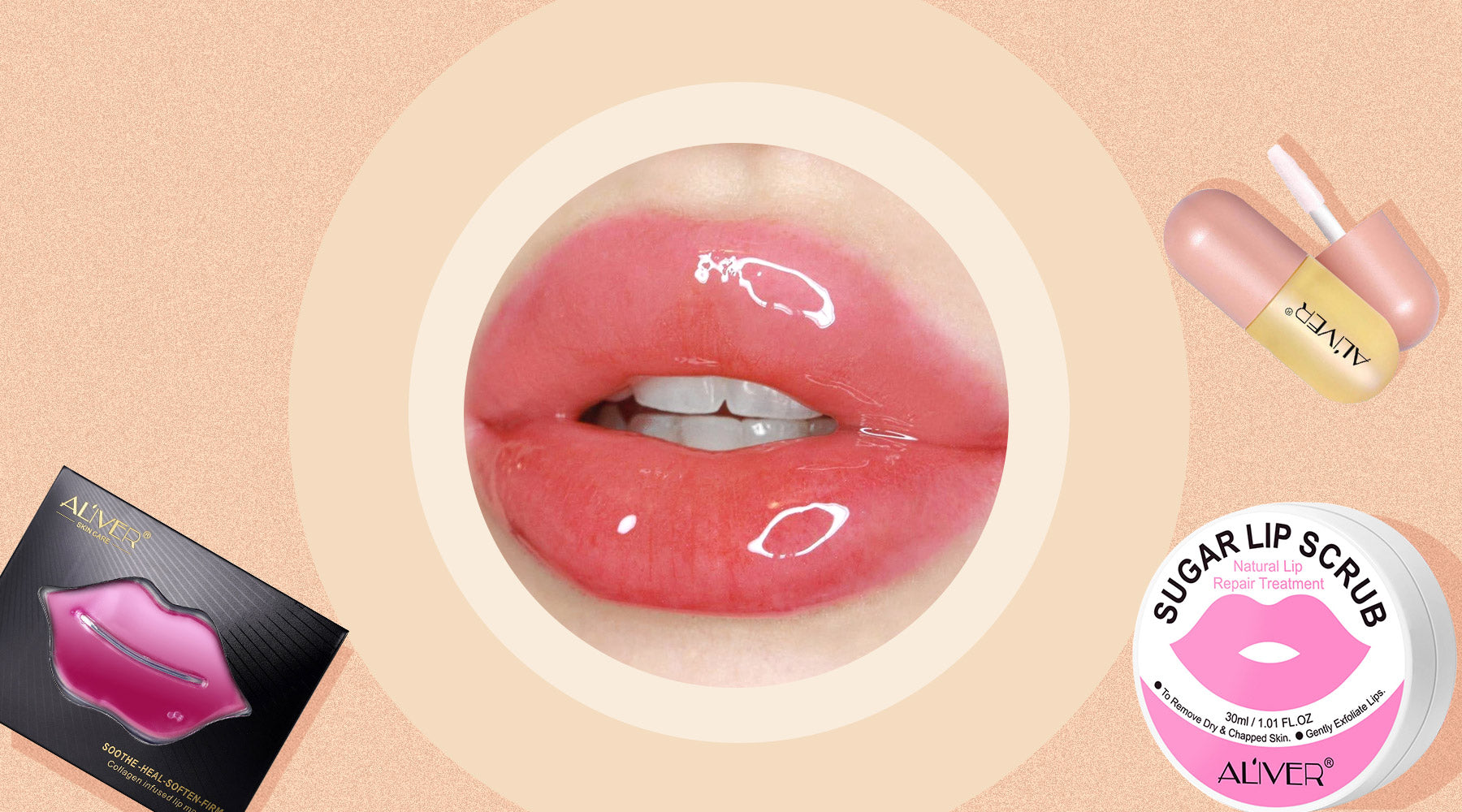 How Can You Plump Your Lips Naturally?
Plump lips are the trend these years, with everyone wanting their lips to look fuller and poutier like those of their favorite Tiktok and Instagram celebrities. But what does it take to achieve such kind of lips?
There are several ways to attain plump lips; some opt for invasive and expensive procedures like lip fillers, botox, lip threading, and surgeries; others choose to boost their lips naturally. If you are one of those looking to attain the perfect "pout" naturally without going through the needle, we have some DIY tips and tricks for you, and to make it more interesting, we have listed the best lip-plumping products to help you achieve this look.
Read ahead to find out:
Exfoliate regularly with lip scrubs 
The first important step to plumping your lips is exfoliating. Exfoliating is an easy hack that brings out your lip's natural color and helps boost their fullness and smoothness. Unlike dry lips, exfoliated lips reflect more light, making them appear plumper and healthier. ALIVER Sugar Lip Scrub is a non-abrasive scrub that soothes, protects, and revitalizes your lip skin to give you softer and fuller lips.
Moisturize your lips
If you want supple lips, do not wait till your lips are dehydrated and scaly. Lips are delicate and soft; therefore, you need to take extra care of them by hydrating them regularly using lip balm or petroleum jelly to get your desired refined and fuller lips. You can apply a generous amount of petroleum jelly on your lips using the tip of your fingers. ALIVER Double Effect Lip Sleeping Mask combines scrub and lip moisturizers together for your daily use. In addition to using moisturizers, drinking plenty of water is a great way to hydrate and enhance your lips naturally.
Use

l

ip plumping products
This is probably the most preferred way of plumping lips naturally. Lip-plumping products are a noninvasive way of boosting your lips quickly and temporarily. ALIVER Lip Plumper  is a safe and natural product for adding volume to your lips; it also works well to highlight the lips as a lip gloss and a moisturizer. Like other lip plumpers, it tingles mildly for a few minutes owing to its natural ingredients.
Use

l

ip

m

asks
Lip masks are a great option if you want to have your fuller pout on. Lip masks are a quick and effective way to hydrate and volumize lips. ALIVER Pink Collagen Infused Lip Mask and  work well for dull and dry lips by naturally moisturizing and nourishing them overnight for a more beautiful, smooth, and firm look.
Illusion with makeup
A common way to achieve fuller lips is by using makeup for illusion. There are several ways to enhance your lips using makeup; most are DIY and easy. One way is to apply a thin layer of concealer over the lips before lipstick application and then again use a concealer to line the lips after lipstick application. This simple technique is a magical way of adding volume to your lips.
Summary
If you are afraid of going under the knife or getting fillers and botox injections for a "poutier look," remember there are many safe and natural ways to plump your lips. Exfoliate regularly, moisturize, hydrate, and use good lip-plumping products mentioned above.