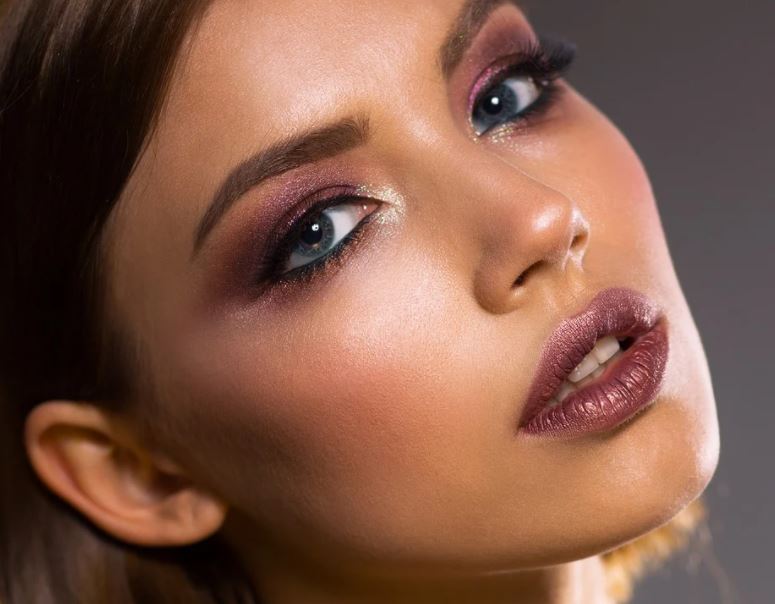 Holiday Makeup Looks You Can Try This Year
Finally, the holiday season is here! Let's give it some amazing makeup looks. Getting ready for a party is everything that matters for makeup lovers. Between all the festivities, the family, and the jolly spirit in the air, you might want to get the right makeup for the occasion.
Do you want to go all out this holiday? Say no more; here is an article about some holiday looks you might want to explore this holiday season.  
1. Blush up
This winter, get your blushes ready because it is one thing you don't want to miss for the holidays; make "blush it till it is flushed" your slogan for an amazing holiday look. Make sure you use the right blush for your skin tone, then blend it well; you don't want to overdo it, just the right amount. The trick is adding a natural hint of color to your cheeks for a rosy glow.
2. Colorful lips
Bring out the bright red or the bold red look this winter because it is the time for a vampy look. You can also try the candy-lips look that screams, "bring the party on." Your choice of lipstick color will set the party mood and make it jollier. ALIVER 6 colors Wine High Shine Lipgloss and ALIVER Wine Lip Tint will give you the best colors to define your holiday look.
3. Glitters all the way!
A holiday festivity is the best excuse to get shiny and sparkly. Make it fun by adding some glitter to your makeup look. Glitters can be used as eyeshadows, eyeliners, or even lipsticks. The trick is to use the right amount of glitter and follow a guide to applying glitter makeup. With glitters, prepare to get all the party's attention drawn to you. Try ALIVER Glitter Spray to get your unique glitter more than makeup.
4. Smoky eyes, why not?
Smoky eye makeup will pop your eyes this holiday season, so why not try it on this winter and see how well it matches the festivities? Creating the smoky eye look is not always as easy, but when you get to do it, you can tell its worth. You will need eyeshadow and highlighter, and pick out the best brush to use for creating this look. ALIVER has all your holiday eye makeup and brushes that you need. 
5. Soft contour for the holidays
For the winter holiday of 2022, the best style to adopt is the soft contour trend. To get the right contour, closely match your concealer's color and foundation's color. A good blend will create a soft contour; opt for a liquid foundation and a hydrating concealer that naturally melts its way into the skin. Apply ALIVER Flawless Color Changing Foundation Concealer
This year's makeup trend is more about enhancing your best facial features and embracing a minimal or no makeup look. The perfect way to end the year is to come out completely ready for the party, unique and bold. Why not turn to the best makeup trends for Holidays?