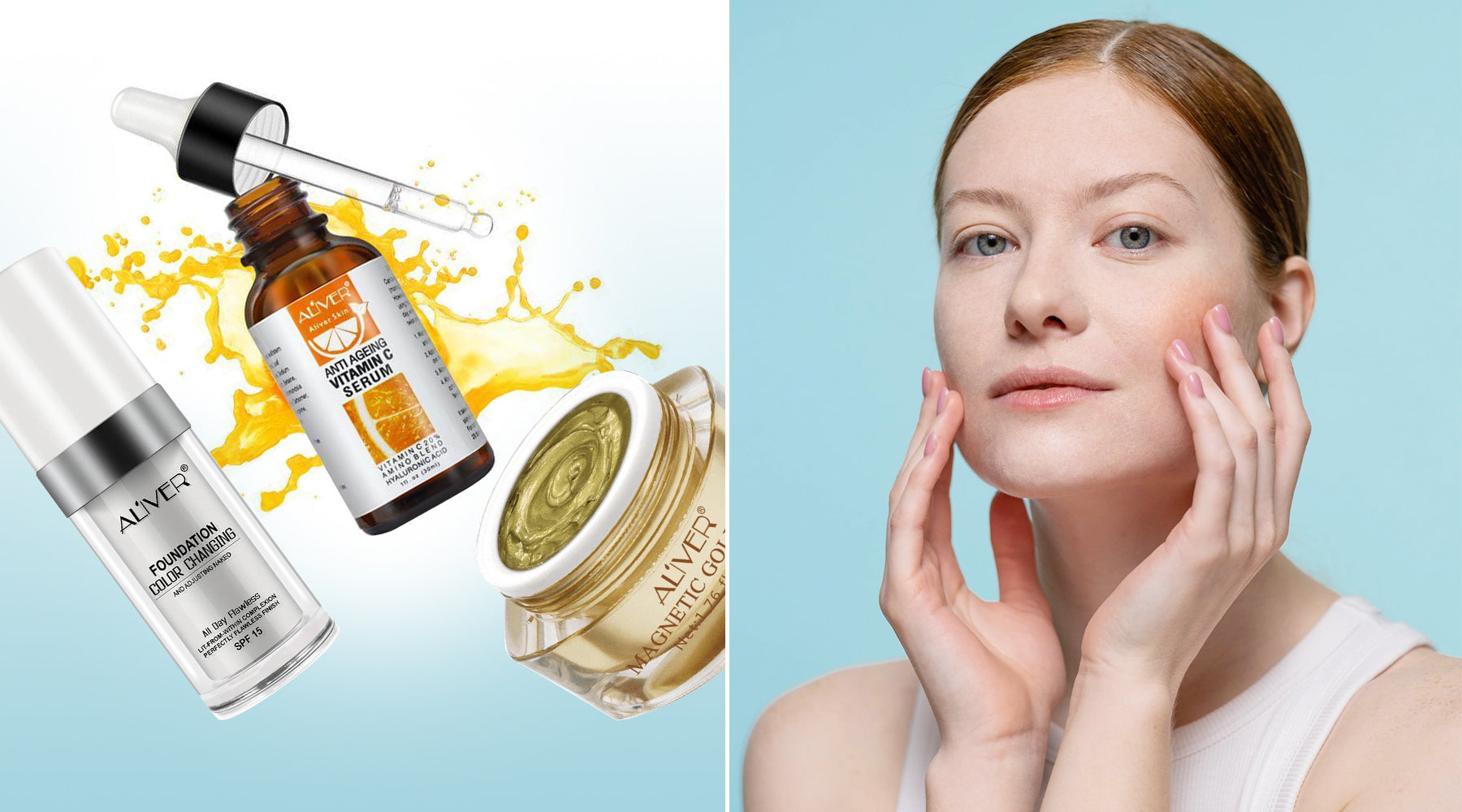 Fall Makeup Tips For Dry Skin
The four skin types that are commonly known are oily skin, dry skin, combination (dry and oily), and sensitive skin. Before deciding on the type of skincare products and makeup to use on your skin, you have to determine your skin type. Some products may not work well for sensitive skin like they would for other skin types. 
It is not bad to have a dry skin type; t it's only the skincare routine you follow that matters. Getting makeup on dry skin might be challenging, so this article will help you determine how well to put on your makeup on dry skin this fall.
Here are 6 fall makeup tips for dry skin:
1. Scrub and exfoliate
Dry skin tends to be flaky and too flat; To get your foundation to blend well with your skin, you need to scrub and exfoliate your skin to remove flakes and create a smooth contour for the makeup. ALIVER Gold Luster Magnetic Face Mask and ALIVER Mineral Magnetic Mud Mask work magic in exfoliating your skin after a good facial scrub.
2. Moisturize 
Moisturizing should be a daily part of your skincare routine, but for dry skin, it is particularly recommendable to use a moisturizer before applying your makeup. This creates a smooth and well-hydrated base for the makeup; you would not have to worry about the makeup sitting on dry skin. Applying ALIVER Vitamin C Serum Moisturizer will ensure a good hydration balance on your dry skin.
3. Use a face primer for dry skin
Find the best primer for your skin type. It is important to apply a primer on the skin before applying the makeup because it gives a smooth base. The best primer to use for dry skin should be one with a hydrating formula.
4. Select the best foundation for your skin type
Different foundations can be used for different skin types. With dry skin, you want to avoid any matte foundation. Liquid foundation such as ALIVER Color-changing Liquid Foundation is recommended for dry skin because it gives a flawlessly smooth finish.
5. Use a damp makeup sponge
Different types of makeup brushes are used on different skin types. For dry skin, dampen your makeup sponge and blender to introduce some hydration to your skin while applying your makeup.
6. Use a face mist
A face mist is a skin care product sprayed on your face to get instant face hydration. If you have dry skin, don't forget to make a face mist this fall. You can always have it with you in your bag so that whenever you feel your face is drier, you can spray it on your skin and restore some hydration and a glow. A face mist is a perfect way to refresh your dry skin.
Applying makeup on dry skin can be difficult because you must be very careful with your products to achieve the perfect cover-up. With the tips mentioned above, it should be a little bit easier for you to get your makeup on. Having dry skin might be normal, but most women aim to have skin with a natural glow. Consider having a natural skincare routine as a remedy to cure your dry skin.