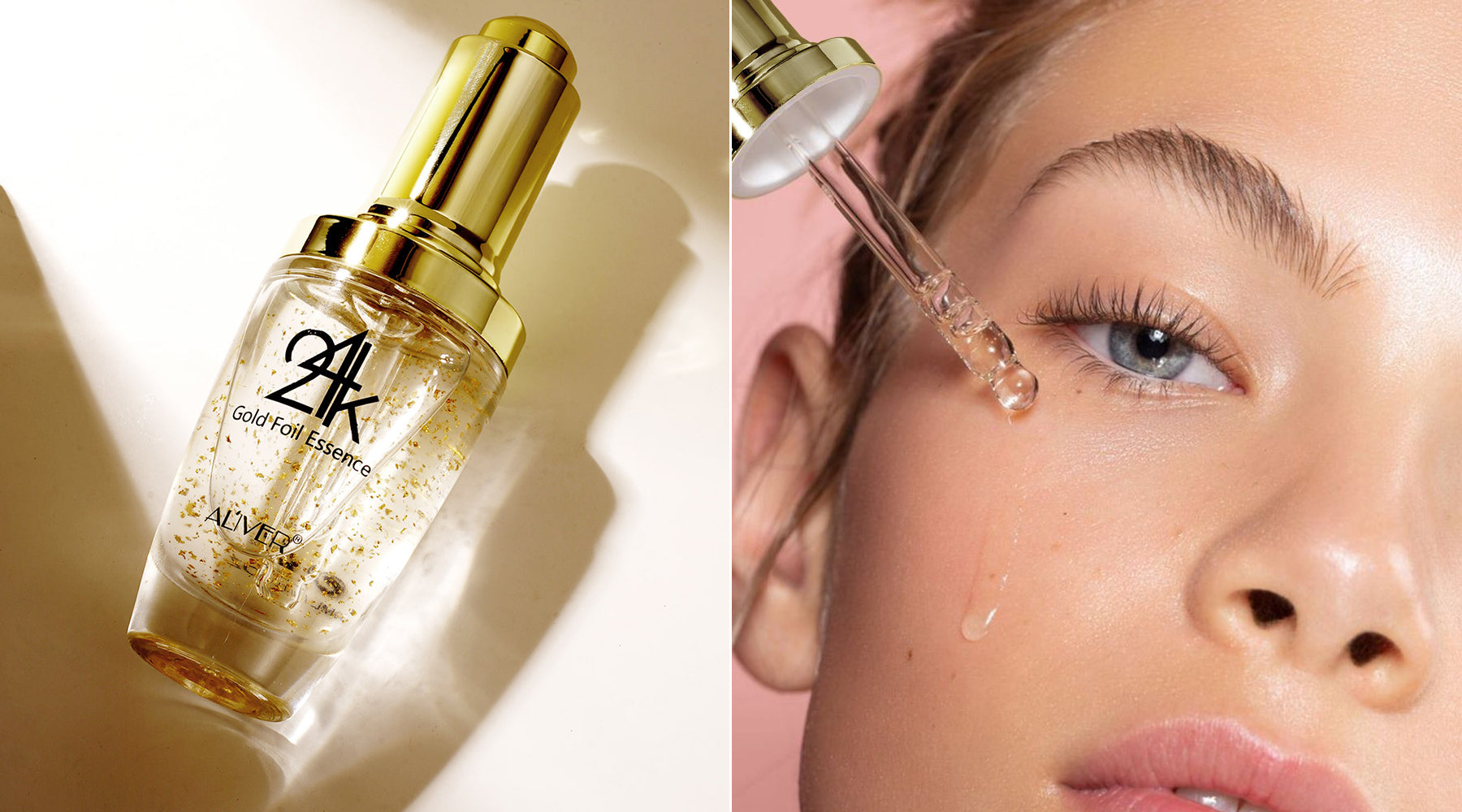 Face Serum – A Quick and Easy Way to Visibly Improve Your Skin
Face serums have become a necessity on our skincare counters because these concentrated skin loving products can make a visible difference in your complexion faster than any other type of product. That is because serums contain higher amount of active ingredients than your moisturizer, mist or toner.
Face serums are typically more lightweight than moisturizers, which means your skin absorbs them better. And they are formulated to target specific skin issues, which makes them super effective. Keep reading to learn how to pick a serum that would be the best for your complexion, and say goodbye to even the most persistent skin concerns…
1. Everyone Needs a Vitamin C Serum
There's a reason why vitamin C serums are amongst the most popular products in so many categories. It is because vitamin C is one of the best antioxidants that delays skin aging, brightens dull complexion, fades marks and spots and promotes the production of collagen. ALIVER Vitamin C Serum is formulated with potent 20% pure vitamin C, plus a few other skincare goodies, including vitamin E, ferulic acid, witch hazel extract, aloe vera, hyaluronic acid, etc.
2. Prevent Aging Signs Before They Ever Get a Chance to Appear
The sooner you start with fine line prevention, the less damage you'll have to deal with later on. And don't miss the opportunity to take the pampering to a whole other level with ALIVER 24k Pure Gold Anti-aging Serum. Other than 24 Karat Gold, this serum contains several components perfect to keep your skin firm and youthful, such as collagen and antioxidants.
3. Purifying Serum Can Help You with Acne
There are many different types of serum meant to target all kinds of skin problems. If your skin often breaks out, you'll be happy to hear that serums such as ALIVER Acne Treatment Serum are specifically created to mattify the skin, unclog the pores, help with the healing process and prevent future acne.
4. There Are Also Exfoliating Serums
ALIVER Lactobionic Acid Serum is a perfect example of how versatile serums can be. It will become your next favorite product once you discover it doesn't only nourish your skin – it also gently exfoliates it, evens out the skin tone, fades imperfections and instantly brightens dull, tired-looking skin.