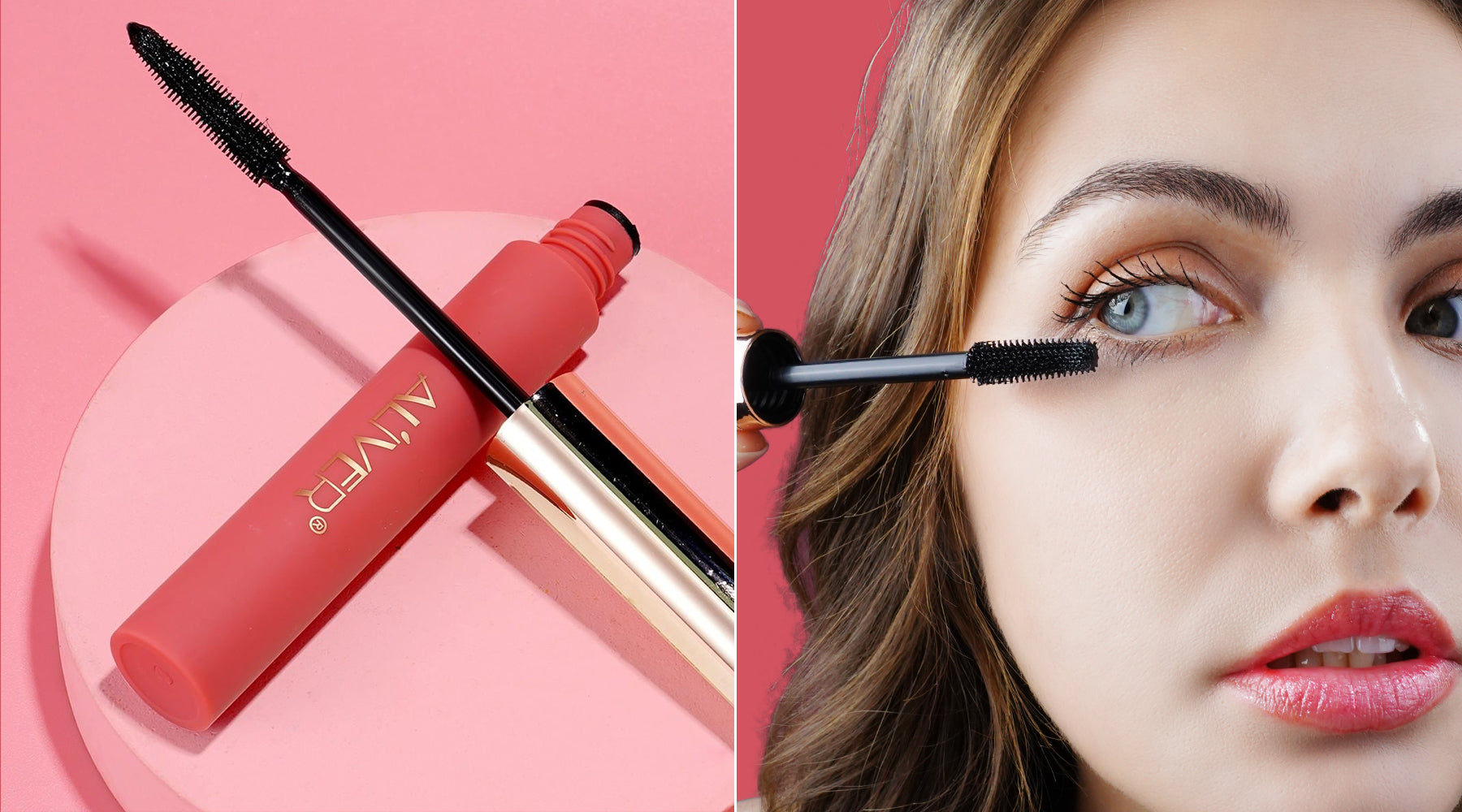 Dreaming of Longer Eyelashes? We're Making Dreams Come True Inside
Do you want full, voluminous, and impossibly long eyelashes that seem to defy gravity? Good! We've got just the eyelash growth strategy for you – read on to find out more. 
To prep yourself, it includes a daily routine of applying oils and eyelash growth serums alongside nourishing your eyelashes from the inside out.
But first, let's get to know our eyelashes a little better … 
Here's a secret: very few people are born with naturally stunningly long eyelashes.
Yes, behind the enviably long lashes of Mila Kunis, Kim Kardashian, and Megan Fox is a lot of hard work, dedication, and a medley of eyelash growth products. 
In fact, one groundbreaking study found that our eyelashes are always about one-third as long as the eye is wide. But we believe that our DNA's plans for our lashes can be overcome with a bit of help.
Across ancient Egypt, the roman empire, and all the way to classic Greece, women were adding definition and length to their eyelashes with Kohl. Fast forward around 2,000 years, and French perfumer-entrepreneur Eugène Rimmel was inventing the first iteration of swipe-on mascara as we know it today. 
Now, we have perfected the modern-day secret to longer lashes. Here it is:
How to Get Longer Eyelashes
1.
 

Apply Oil to your Lashes

Lashes, just like the rest of the body's hair, need to be adequately hydrated and moisturized for healthy growth – oils can do just that!
The Best Oils for Eyelash Growth:
Coconut Oil. 
Almond Oil.
Argan Oil.
Lavender Oil. 
Tip: If you have no oils on hand, petroleum jelly can work just as good!
2.
 

Treat with a Lash Growth Serum

Eyelash serums mainly target brittle, short, and sparse lashes with their healing powers to produce two lines of luscious lashes from start to finish. ALIVER Eyelash Growth Serum is highly-concentrated with pretty much everything that keeps eyelashes happy, healthy, and growing at rapid rates.
3.
 

Aloe Vera

Aloe vera's nutrients can help condition eyelash hair follicles and promote growth. Aloe Vera also provides our lashes with anti-inflammatory and moisture-retaining properties that can help promote health and prevent breakage. 

Apply a small amount of aloe vera gel on the eyelashes before bed and wash it off in the morning.
4.
 

Eyelid Massage

Gently massage eyelids along the lash line once or twice a day for around 2-3 minutes at a time. The pressure applied during the massage helps increase blood flow and circulation, stimulating your eyelashes' hair follicles. 
5.
 

Consider Supplements

Usually, when it comes to eyelash growth, the focus is placed firmly (and somewhat understandably) on the outside. But, taking care of your lashes from the inside is equally, if not arguably more, important. 
What Your Eyelashes Love to Feast on: 
Biotin: This B vitamin is known for stimulating new cell growth. It supports the healthy production of keratin that strengthens lashes and plays a role in the development of thicker hair.
Vitamin B3: Also known as Niacin, this essential vitamin can stimulate eyelash growth while preventing lashes from drying out and encouraging blood flow to hair follicles. 
Riboflavin/ Vitamin B2: Vitamin B2 also assists in the regeneration of healthy blood cells and the maintenance of skin, hair, and lashes.
Of course, you'll also want to cover the ABCs of vitamins (Vitamin A, Vitamin B, Vitamin C, Vitamin D, and Vitamin E) for optimal hair cell growth. Zinc and Iron are also essential to the well-being of your lashes.
Promote Eyelash Growth With These 5 Superfoods
Avocados, Salmon, Mushrooms, Eggs, Sweet Potatoes, Spinach, Nuts (almonds, peanuts, macadamias, etc.)
How Long Until I See Results?
Patience is often the hardest part of growing your eyelashes. The average lifecycle of an eyelash hair is 6 weeks, meaning you'll have to wait at least that long to start seeing the first signs of your well-deserved results. That said, don't feel disheartened if you don't experience any noticeable growth for a few months. Everyone's eyelash growth journey is unique and based on their personal hair growth rate, which naturally varies from person to person.
The Bottom Line 
At ALIVER, we fully believe that if you're nice to your lashes, they'll be extra nice to you. By implementing the steps above into your daily beauty routine, you can expect to witness stunning eyelash growth in no time – enjoy!