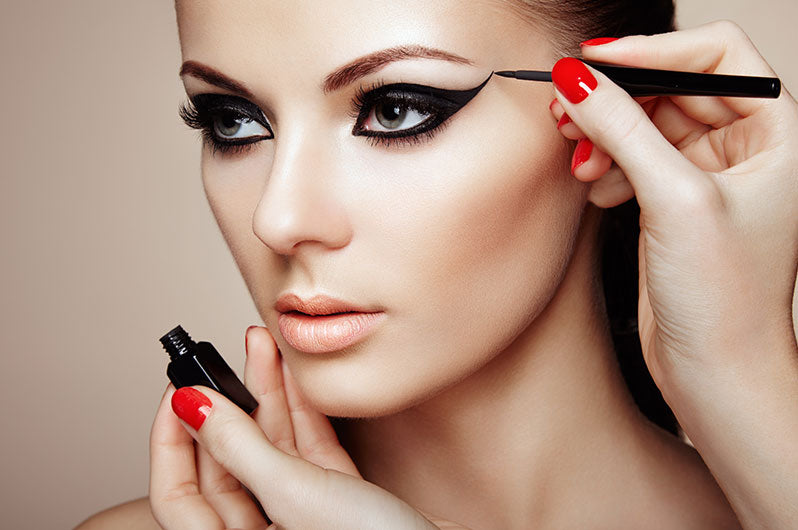 Apply Eyeliner Like a Pro In No Time!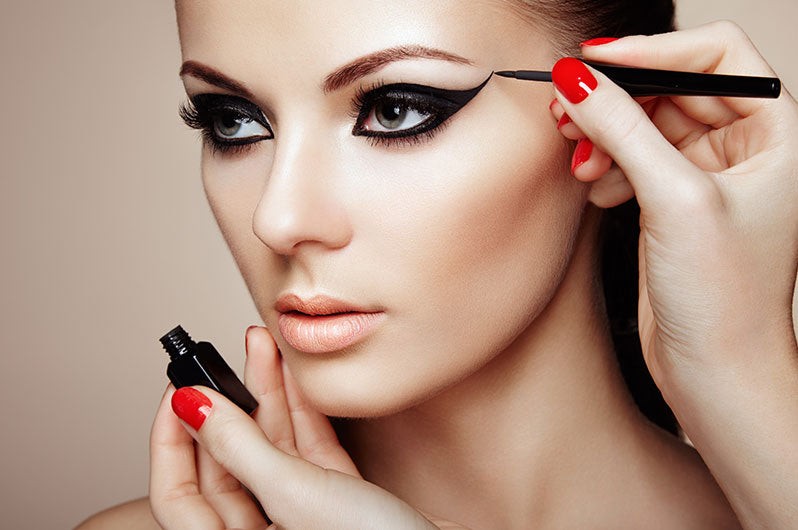 Embellish your eyes make more sense when lips would be covered up with a mask these days.Have you ever felt like no matter how many eyeliner application tutorials you've read or thousands of videos watched,you indeed get the eyeliner look,but it's ok one,not perfect enough.Lining your eyes perfectly is no easy feat and requires more than a steady hand.It can seem overwhelming but doesn't have to be.Go over the basics of applying eyeliner here, and get ready to be a pro!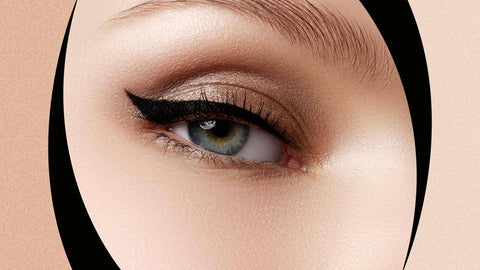 WHERE TO START
Before we know those skills of applying eyeliner,the first priority should be known is to determine what your eye shape is and base your eyeliner style on that,which will help emphasize your best features.
Round Eyes
Round eyes are usually large,can see the white around your eyes.
The inner and outer corners of round eyes is not pulled inward or outward,it's more circular.
The thumb of rule is to elongate the width of your eye shape to create balance and use eyeliner in the waterline to neutralize the white space.
Almond Eyes
You can easily figure out from the name-just like an almond! With similar oval-shaped,and slightly turn upwards in the outer corners,you are lucky enough to suit most eyeliner techniques.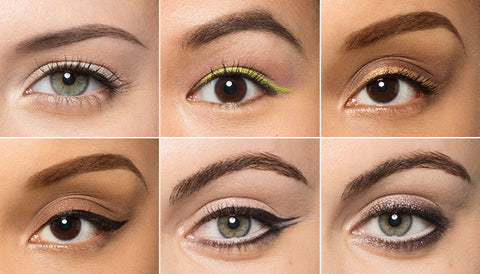 Hooded Eyes
Hooded eyes,sometimes confused with monolids.While monolids have a single eyelid without a defined crease,hooded eyes'eyelids are covered up by skin on the brow bone.
Choose an eyeliner that is waterproof,draw focus to the outer corners.A thick, elongated wing will give your eyes the most shape and definition.
Downturned Eyes
If you have downturned eyes, this means the outer corner is slightly lower than the inner corner.
Be bold,exaggerate the flick,draw up and out to lift your eyes and look more awake.
Upturned Eyes
Opposite of downturned eyes,upturned eyes have outer corners that turn upward and are higher than the inner corner.
Go smoky! Cat eyes is also an ideal look because it highlights and accentuates the natural eye shape.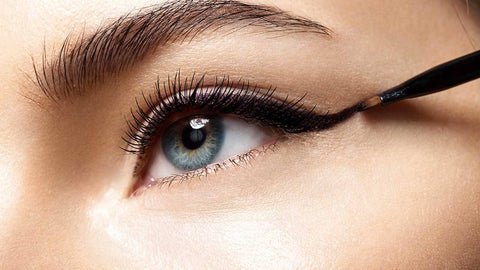 COLOR
You don't always have to go with a classic black shade,make your eyes appear brighter and more vibrant by using a color-enhancing shade.
Brown is the most common eye color.Work with bright blue and metallic tones of golds, browns, and bronze will make the eyes stand out more.
For blue eyes, try a color in the warm brown, silver or copper.
Red is a complementary color for green,shades that have red undertones, such as purple (lavender or violet) and bronze will light up the looking.
BONUS TIPS
If want eyeliner on your bottom lid,use eye pencil instead of a gel or liquid liner,which is more easier to use and the least risk to smudge.
If you have small eyes, consider applying a lighter coloron your waterline—to make eyes appear bigger and more open! Focus the outer corners of your eyes.
Business card is an useful tool to create a straight line for the wing. Just place the card against the outer edge of your eyelid at an angle and trace along the edge with the liquid liner.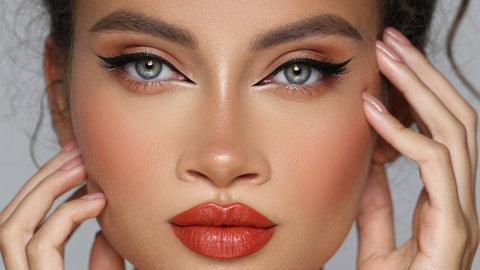 Life is indefinite,options are endless,bored with mastered one?Go play with new and cool liners!