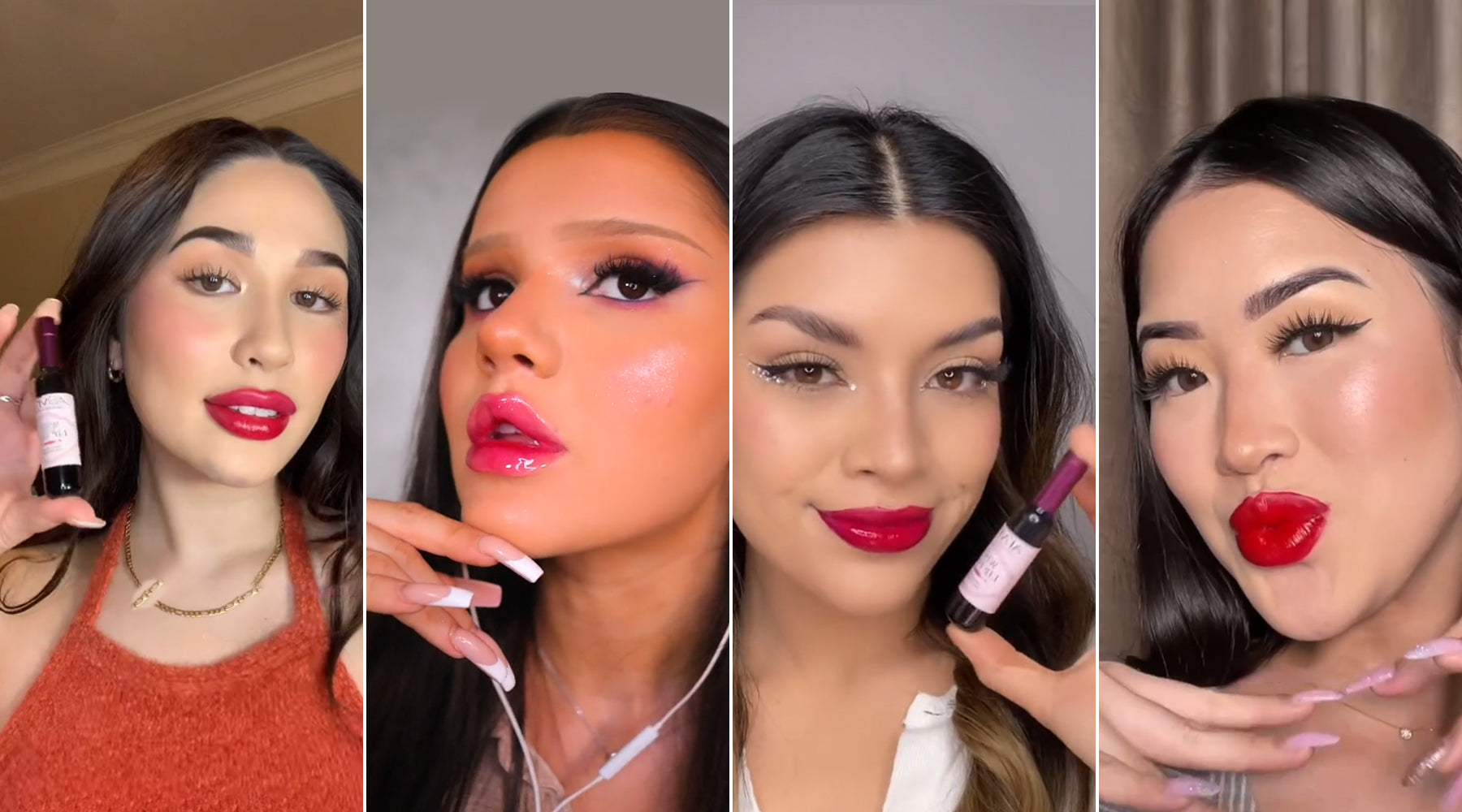 7 Coolest Christmas Makeup Looks to Try This Year
Christmas eve is my favorite part of the whole year as I get invitations to parties, get-togethers, dinners, and many more. In all processes, the most fun part is the preparations. Many people keep thinking about buying decorations and different foods in Christmas preparations, but I like to revamp my vanity.
I like to try different looks every Christmas to keep my soul fresh and creative. Do you want to know my favorite looks for Christmas? Here are some glimpses of my previous successful expectations.
1. 
Glowy Gold Look
As I am an absolute glam fan and love to add sparkle to makeup, I consider Christmas the best time to go for it. Try practicing different styles of sparkly makeup at home, and the best technique will make you stand out at the party. You can use different highlighters, glitter eye shades, and Aliver Beauty's Temporary Glitter spray.
2. 
Cat Eye
It is another of my most famous eye makeup look. The cute cat eyeliner will enhance your beauty and confidence. Use a good jet-black liquid eyeliner to draw a winged eyeliner. It is an excellent means to get a bold, classy look and never roll out of the spotlight.
3. 
Wine Lips
When I go for daytime celebrations of Christmas, I like to swap classic red, brown, or nude with wine-shaded lips. You can try different shades with Aliver Beauty's Velvety Lip Tints, but I am sure you will not get over wine shade. It gives a classy and cute look simultaneously.
4. 
Snow Globe Eyes
Sometimes it is good to be daring. As I like to try different color contrast and combinations, I like the distinct smudge of light glittery and dark shades. For the snow globe eyes, you need to contrast dark eyeliner with chunky silver sparkles to become the life of the party.
5. 
Blue Christmas
I believe Christmas is an event of color, so we should not stay simply pink. Try something bold with unique contrast. For this purpose, I suggest trying out the blue color over the white base. Surely you will love to roam around the town and party with classy and attractive eyes.
6. 
Classic Glam
A little sparkle of glam on every look is good, but true glam will have a different feel and look. At Christmas, I assure you that you cannot be mistaken and spiled with subtle brown shadows, vibrant lipsticks, and generous highlighter. Apply home glitter spray to add an excellent finish.
7. 
Earthy Greens
Christmas is not all about glam but also fun. Therefore, along with glitters, I like to amalgamate the wearable greens with a halo of brows in the crease and the lower lash line. The combination of both colors looks stunning both in the evening and morning.
Conclusion
When Christmas is around the corner, there is no way I can overlook makeup. I suggest trying different looks as it is a time of flaunting your creativity and talent. Anyhow, ensure your creativity does not fade until reaching the corner of the street. So, purchase makeup products from Aliver Beauty. Their high-quality products will keep you fresh entire party.