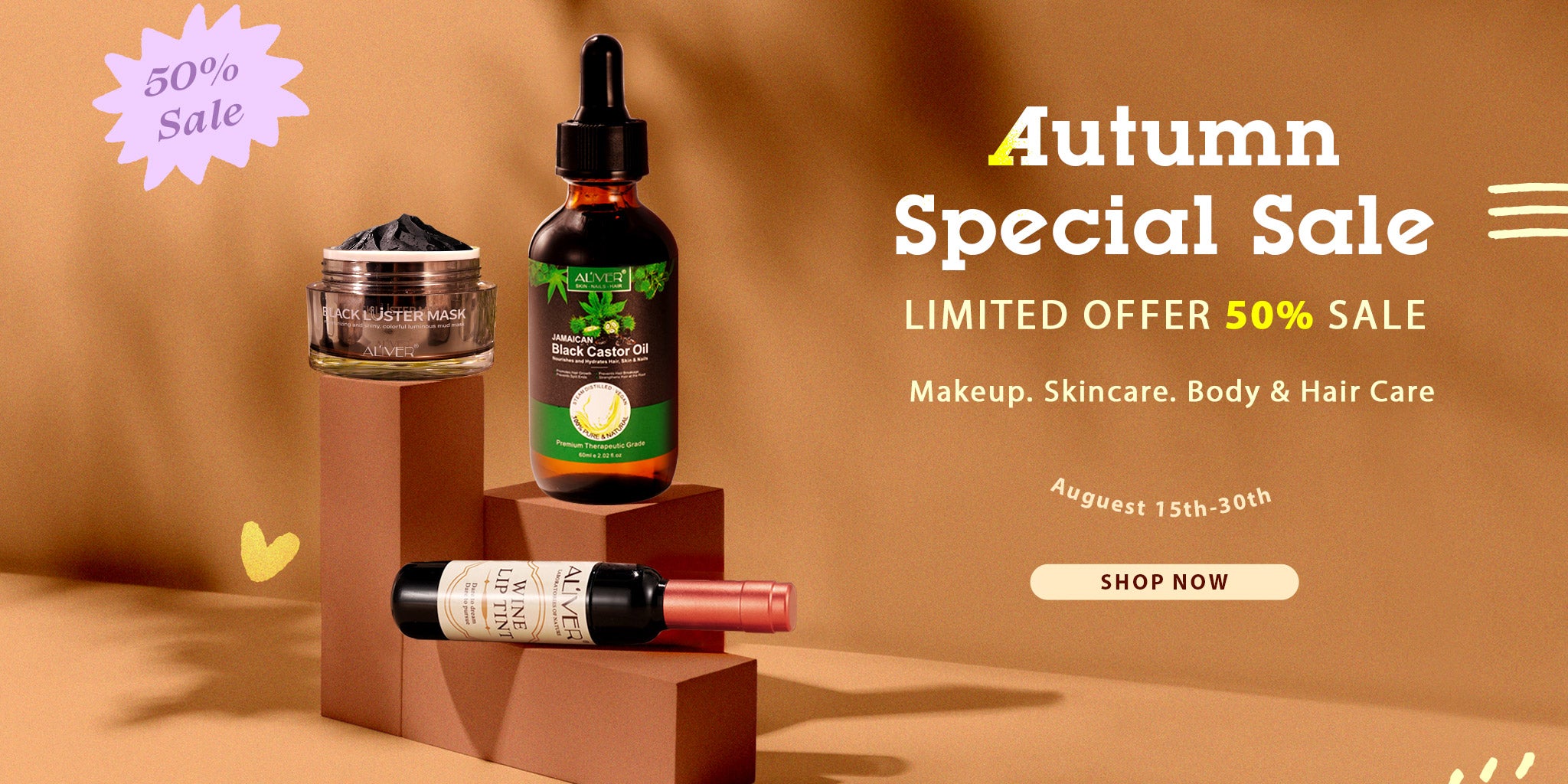 Autumn Special Sale: Celebrating the Season of Change & Beauty
Greetings,
As the leaves change and the air cools, we invite you to update your beauty regimen to match the beauty of the season. Indulge in our Autumn Special Sale and refresh your beauty collection with the best of makeup, skincare, body, and hair care products.
🍁
Limited Time Offer: Up to 50% OFF
Get ready for the season of change with our exceptional offer. Starting today and running until the end of the month, enjoy up to 50% OFF on your favorite beauty products. It's the perfect opportunity to stock up on your essentials or to try something new!
💄
Makeup
Whether you're after the latest trends or timeless classics, our comprehensive range of makeup has something for everyone. Explore the bold autumnal shades in our eyeshadow palettes, long-lasting lipsticks, flawless foundations, and more. Don't miss the chance to get your hands on these at half the price!
💦
Skincare
As the weather changes, so should your skincare routine. From hydrating serums to nourishing creams, our skincare collection has everything you need to keep your skin glowing and healthy throughout the season. Take advantage of our sales and invest in products that truly care for your skin.
🛀
Body & Hair Care
Autumn is the perfect time to pamper your body and hair. Explore our range of luxurious body lotions, invigorating body washes, and nourishing hair care products. Discover the transformative power of quality ingredients and innovative formulations, now at unbeatable prices!
🎁
Gifts
Looking forward to the upcoming holiday season? Our sale is a great chance to get a head start on your gift shopping. Treat your loved ones to high-quality beauty products that they will surely appreciate.
Don't wait too long—our Autumn Special Sale is only here for a limited time. Visit our website or your nearest store to make the most of this fantastic offer.
Thank you for being a valued customer. We look forward to helping you celebrate the beauty of the season.